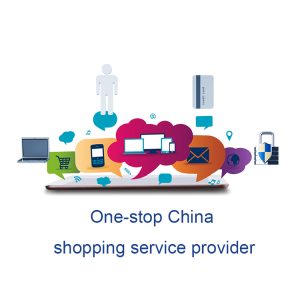 Sourcing tempered glass screen protector from China is definitely a good idea. You will of course get huge number of suppliers from Chinese wholesale market or portals like Alibaba.com where they get themselves enlisted. Some of the suppliers and factories are of course extremely good and valuable and you need to take extra precautions so that you don't lose them.  If you, as a buyer become their best customer then be absolutely sure that they are going to provide you best quality tempered glass screen protectors. Respect and admiration will come from both the side and will help both the side for future benefits.
Share your Goals:
Once you confirm the fact that you are dealing with a good tempered glass screen protector factory then you must put extra effort to use it as your leverage. Share your long-term goals with the factory and let them trust your business goals. If you put a sincere effort to improve relation with your supplier then it is you who will be in a far better position from your competitors. Learn their culture and always keep them informed about your business goals.
Appoint a Chinese Agent:
Language can become a big barrier at the start. So, you need to appoint a person whom you can trust or who has a strong reputation of dealing with Chinese supplier with honesty. There are agents or inspectors who will only give nothing but the truth. He or she will take all the responsibilities from inspection to delivery of your tempered glass screen protector and at the same time keep an excellent rapport with your supplier on behalf of you.
Pay Visit to your Supplier
You can either meet your supplier in the factory or you can at least meet them at the Canton fair. This is important to maintain a cordial relationship in business. Remember, physical presence does make an ever-lasting impact. So, try to schedule your trip to China at least once in two year, provided you have already worked with your tempered glass screen protector supplier for a year.
While visiting the factory just make sure that it is not coinciding with the production process of your order (i.e. your lot of tempered glass screen protector). You can learn a lot about manufacturing process and share your ideas about your next product order and how you want it to be customized.   If possible try to arrange a new order and wire-transfer the money; this will surely cement your business relationship in much stronger way.
Accept Invitation to Lunch or Dinner
There are of course some plus points if you are a good buyer to you Chinese factory owner who is supplying you with tempered glass screen protector. Once the discussion, factory visit and other official works are over your factory owner will surely invite you to dine with him or with the entire family of his. Do not turn down his offer just because you think that language can be a big barrier but you can always overcome it with time and heartfelt sincerity.  If the owner is impressed by your presence and conversation then you can get extra benefit for all the orders that you are going to place in the future. Suppose – You want to build a special type of tempered glass screen protector with features like – 9H or 9H+ hardness, thickness of 0.3 mm, high-quality adhesive, strong shatter-proof quality, a good Oleophobic coating which can prevent dust and oil from the surface and excellent touch sensitivity when you run your fingers over the smartphone. You want to create your own brand, you want a special packaging so that it looks better from the word go. Everything will be possible and you will get everything within time as the owner of the factory will honour the friendship and good relationship with you.
Explain the reason of your rejection
No supplier or factory owner wants to take no or rejection of their product as the end result. But you too have a reputation to maintain yet you do not want to ruin the relationship with your supplier. In this condition it is always better to explain the reasons on the basis of which you are rejecting the consignment. Rational reasoning will always help you to make things easier for both you and your supplier.
You can always start this from the beginning i.e. at the time of selection of your supplier. You may get huge number of quotation yet not all of them are as good as you think they should be. Just send an explanatory e-mail to each of the supplier whom you are not going to select. Be more specific to those whom you think have the capabilities yet may be out by a fraction. They will be good for your future need, if in any case your chosen supplier falters due to some inexplicable and unavoidable reasons.  At the end it is you who will enjoy the benefit of good relation with your supplier.
Conclusion:
As a seller of tempered glass screen protector it is really important to maintain a cordial relationship with your Chinese supplier. There are of course cultural and geographical differences apart from language barriers. We are producing and supplying tempered glass screen protector from China  and we know how our buyers are facing difficulties sometime to cope up with different challenges. This article is our effort to guide all those buyers or the newcomers who want to build a long-term business relationship with their tempered glass screen protector suppliers.
We do offer all types of tempered glass screen protectors to buyers all over the world and we know the importance of building and keeping healthy business relationship with them. If you want to know more about us do write to us with all your questions and inquiries. We will surely get back to you with proper answers as fast as we can. Till then happy reading.