What is HDMI cable – a beginners guide


More and more people are preferring entertainment in their home with a range of gadgets surrounding them. There is no doubt that home entertainment is booming like anything as people have wide range of gadgets to choose from. One of the best accessories to help the users of home entertainment is HDMI cable.
HDMI stands for High-Definition Multimedia Interface. It's a digital replacement for existing analog video standards. It basically involves transmitting digital data in the uncompressed form.
People prefer HDMI technology primarily because of its ability to provide high quality picture quality, video & sound.
Reasons being the best option:
A) HDMI is the best way to connect the latest HD and UHD TVs and projectors to home theatre sound systems and other AV components. Blue-ray players, media streamers, game consoles, and satellite and cable TV set-top boxes you can keep on counting as all new gadgets are endorsing the use of HDMI cable.
B) Ensuring high-quality audio and video with one cable
As stated at the start that HDMI supports high-resolution video and multi-channel audio through a single-cable connection. Newer versions of HDMI have more advanced capabilities than older versions.  These days HDMI cable can support 4K UHD video resolution and up to 32 channels of audio. HDMI 2.1 is the latest version.
4K vs. 8K
4K is still the highest resolution for Blue-ray and streaming video content. But at the end of 2020 HDMI 2.1 TVs and home theatre receivers with support for 8K but it is hard to create content that support 8K as other content creation technologies are not ready to create content at 8K.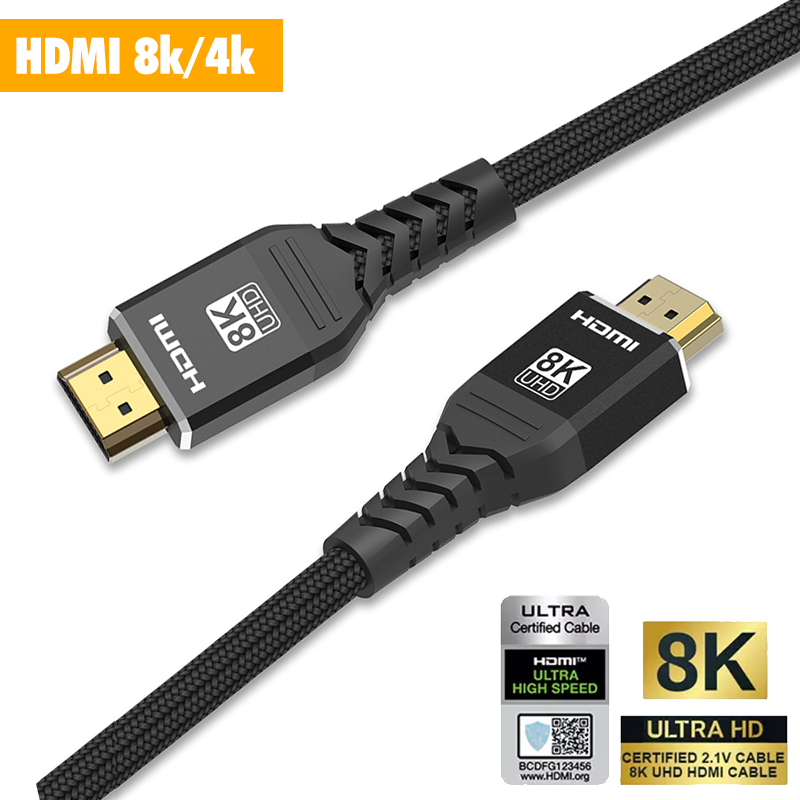 HDMI ARC What is that?
HDMI ARC (Audio Return Channel). ARC lets you get video and sound through a single HDMI cable. If you have an older receiver or sound bar, you might need to use an optical digital cable to get audio from your TV, even if your TV supports ARC.
eARC – Now what is that?
eARC (enhanced Audio Return Channel) is a more advanced version of ARC. It provides much greater audio bandwidth and can handle multi-channel Dolby Atmos and DTS:X audio signals via streaming.
Let's discuss HDMI versions and compatibility
Each new HDMI version is backward-compatible with older versions, so compatibility is there (if you own an older gadget)
Let's take a look at different types of HDMI cables
HDMI 1.4 —Released in 2009 this version introduced ARC capabilities and support for 4K at up to 30Hz.
HDMI 2.0 — This version released in the year 2013 and it has the ability to pass 4K resolution video at 60Hz.
HDMI 2.0a — This is an updated version of HDMI 2.0 which released in 2015 with enhanced feature added support for HDR video.
HDMI 2.0b —Update version came in the year 2016 with added support for the HLG (Hybrid Log Gamma) HDR format.
HDMI 2.1 — This is an excellent update that introduced a huge increase in bandwidth capability to support higher video resolutions and refresh rates, including 8K at 60Hz and 4K at 120Hz. It also adds eARC capabilities. This was released in the year 2017.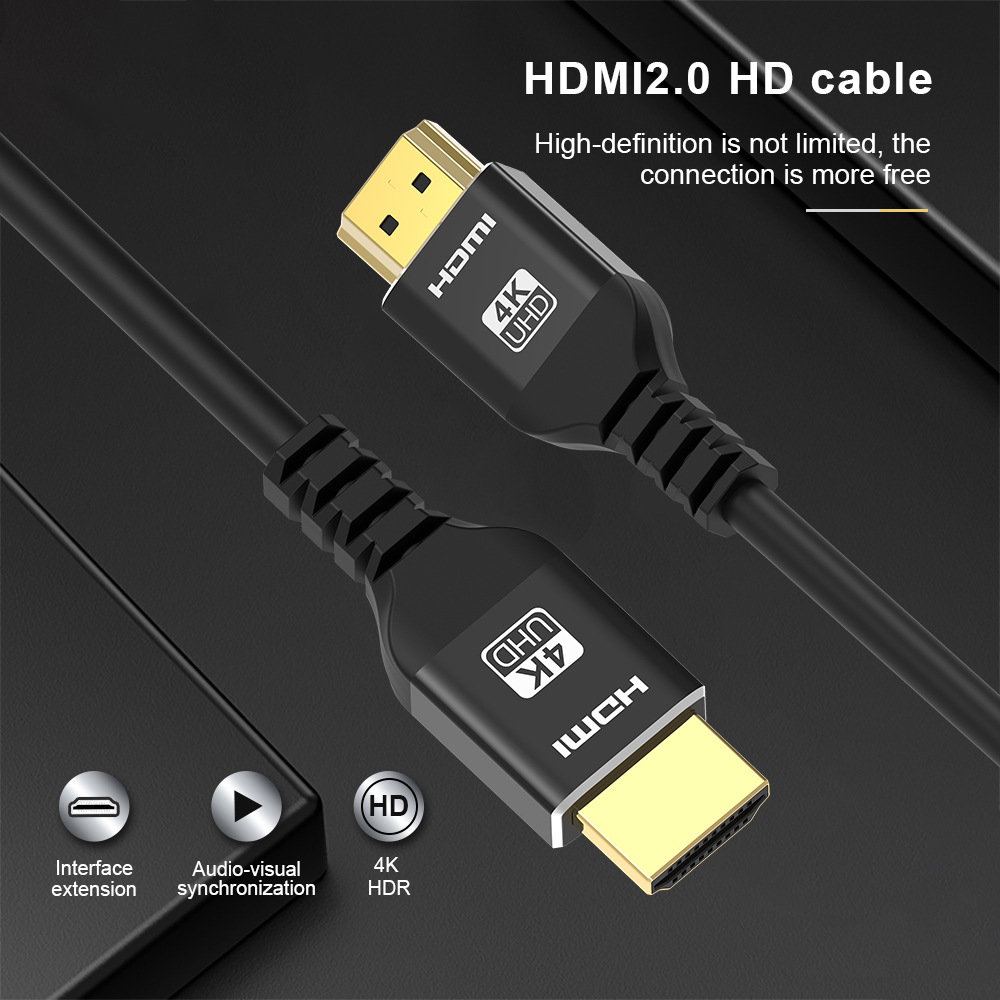 Ultra High Speed HDMI Cable and official HDMI labelling
Ultra high speed HDMI cables let you take advantage of all the features of HDMI 2.1, including 8K video, eARC, and faster refresh rates.
What are the benefits of HDMI Cables:
HDMI is the standard digital interface for HD and the consumer electronics market
It's a high-quality, single-cable, all-digital solution to interconnect all electronic components, supports standard, enhanced, or high-definition video
It delivers crystal-clear, all-digital audio and video via a single cable
Simplifies cabling between devices
It is a two-way platform, that lets individual components to "talk" to each other
Provide consumers with highest-quality home theatre experience.
Enables connections between HDTVs and Computer monitors.
Internal Design of HDMI cable
The video portion of the HDMI is handled by three separate differential pair; each of these pair transmits 1 of 3 uncompressed native digital of R, G, B signals from the source (such as DVD player and set top box) to the HDTV display.
It uses a unique protocol to transmit the digital data. Each of these pixels is typified by 24 bits, eight bits each for every primary colour. The TMDS clock then provides the pixel clock needed for data stream timing.
Data Transfer Rate
The data rate of the single link HDMI connection is 4.96Gbps. This is because the maximum rate of pixel clock is 165 MHz and every 3 TMDS video streams deliver 10 bits. The totality of the date rate is calculated by multiplying 165MHz x 3 x 10 and derived to the answer 4.96Gbps.
There are 19 separate pins that can be found in the HDMI connector and 3 pairs of TMDS signals carrying the digital video and audio signals. These are the things that can be found inside the connector.
How you can choose the right choosing HDMI cables
At the time of buying HDMI cable you need to follow the correct type/specs for your digital device.
Below mentioned points are also important:
Quality
Plating used for the connectors
Length
Whether it is high speed or standard HDMI
Importance of 4K HDMI Cable
4K UHD video signals require a faster HDMI cable than HD or Standard-definition signals. High-speed HDMI cables are also necessary for taking advantage of the HDR (High Dynamic Range) technology built into 4K TVs and Blue-ray players.
The easiest way to figure out if an HDMI cable is 4K compatible is to check its speed rating or its maximum bandwidth. A cable rated at 18 Gbps maximum bandwidth is fast enough to give you 4K video. If your HDMI cable is labelled "high speed," it should be able to pass a 4K signal at lengths of up to three meters.
Ultra high speed HDMI cables also let you take advantage of new HDMI 2.1 features like Variable Refresh Rate (VRR) and Auto Low Latency Mode (ALLM) for a lag-free gaming experience.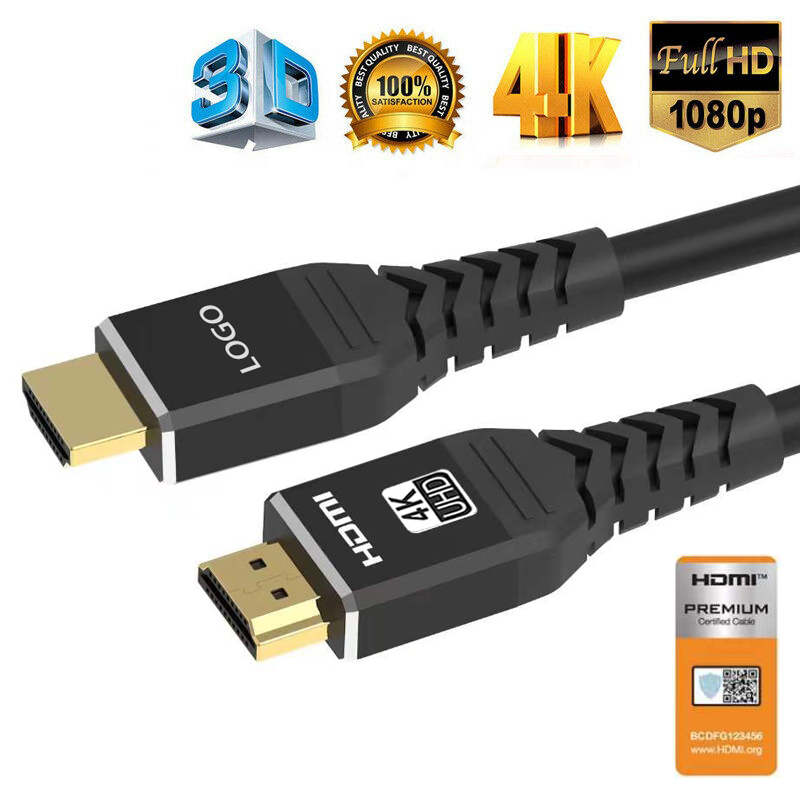 Perfect length of HDMI cable?
Most hook-ups are easy to do with cables that are less than six feet in length.
Longer HDMI cable lengths can cause issues, depending on the quality of the cable and how you have it routed. Any sharp bends can cause problems.
If you need a short cable (say 1m), the cheaper ones will deliver similar result as the more expensive Cable.
If you need longer HDMI Cables (more than 1m), high-quality cables which can support a higher resolution output (1080p) are better than the cheaper ones.
Standard HDMI cable VS high speed HDMI Cable
Standard HDMI Cable: up to 1080i and 720p
High Speed HDMI Cable: 1080p, 3D and deep colour
High-tech fiber optic HDMI cables deliver outstanding picture and sound quality at distances up to 1,000 feet. With these cables, there's no signal loss over long runs. And they're immune to interference from appliances, wireless devices, and computers.
Conclusion: HDMI cables are most sought-after cables for the HD entertainment segment. Around the world people are preferring high-quality and high-definition video and audio quality and HDMI cables are fulfilling their needs.  In this article, we have tried to share our knowledge on HDMI cables in the easiest way so that you do not have any confusion.  In the coming days, HDMI cables will play a lead role in transmitting audio and video data. Companies around the world are trying hard to come up with newer and more developed version of HDMI cable to fulfil the needs and demands of people. We will update you again with newer information and suggestion. Let us know how do you like this article.