Why We Should Have an Anti-Blue Light Tempered Glass Screen Protector?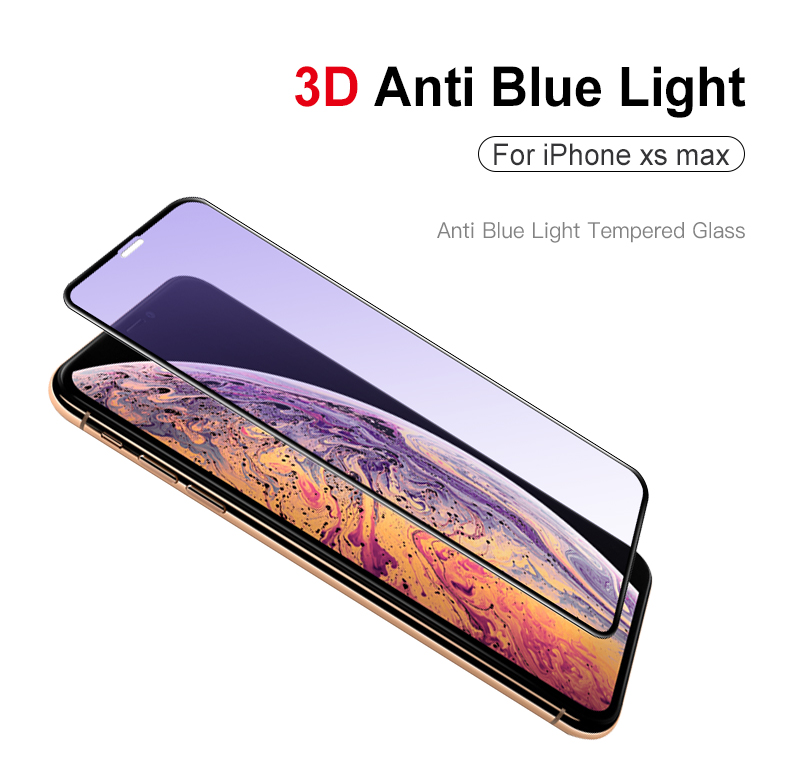 First thing First – Why we even need a Blue Light Phone Screen Protector at all?
Let's be clear about it. We generally spend a lot of money to buy our desired Smartphone thus we all know that our Smartphones are precious and valuable possession not only for the price tag but also about various sentiments and emotions attached to it.  A Blue Light Phone Screen Protector won't protect Smartphone from everything and is not unbreakable. But it will add a layer of protection for your phone just to make the life of your Smartphone much longer. Moreover, the cost of repairing your Smartphone's screen is much higher than the cost of a screen protector. You can always afford to pay a small sum to protect your dear phone from scratches and external shocks.
Interestingly, our phones, computers, and other high-end electronics gadgets take most of our personal time as we spend hours each day staring at a screen. All these gadgets have occupied a major part of our culture that we don't often think about it, but the blue light emitted by these devices has many health risks. These technological devices give off a certain short wavelength blue light. This can be very damaging to our eyes and have a negative effect on our sleep cycles.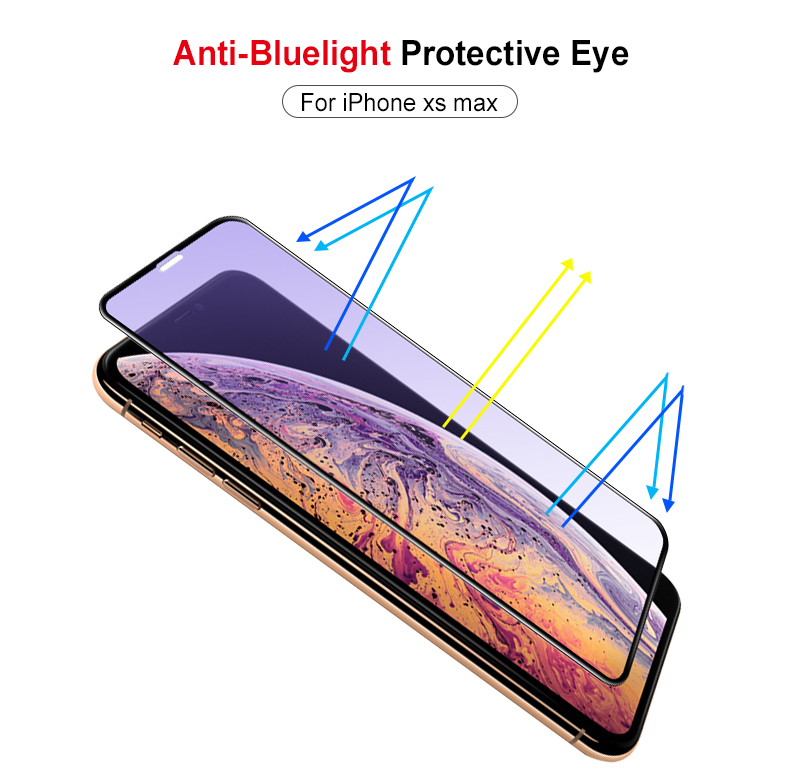 But why so much fuss about this 'Blue Light?
As per the science i.e. Physics, blue light travels with the help of a shorter wavelength compared to other colours of light. This also means that it can put much more strain on our eyes every day. In the course of the time and if someone is exposed to blue light for a longer period of time then chances are always high that the ray will reach deeper & inner of our eyes.  This is of course the beginning of new death of our eyes as Blue Ray kills the cells in our retina. But remember not all types of blue lights are bad for our eyes. Blue light that is emitting from LED lights of any kind that include all electronic screens as well as LED light-bulbs are really harmful.
We as human don't have the power to block this kind blue light which makes us vulnerable to it. This also means we are actually helpless and don't have any solution unless we take little protection against it. Otherwise, it won't stop till we damage our eyes from the blue light.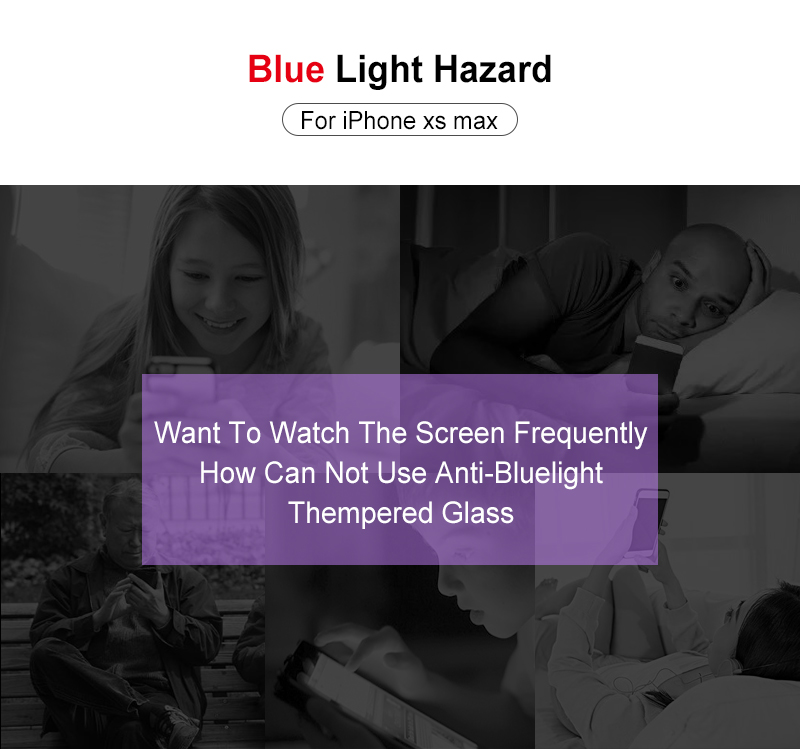 Is that all for choosing an Anti-blue light tempered glass screen protector for our Smartphones?
Manufacturers of anti-blue light tempered glass screen protector have achieved the impossible by inventing such a wonderful product that can prevent harmful blue ray and reduces its effect considerably.  Due to this invention tempered glass screen protector can effectively block the blue-ray through the absorption of blue light and transform it into a harmless one.  More importantly, anti-blue light tempered glass screen protector can prevent ocular damage, visual fatigue, blurred vision and glare caused by 380nm to 420nm high-energy short-wave blue light.  There are more to it, as the same anti-blue light tempered glass screen protector can act as a defender of your skin by preventing dry skin, and freckle caused by ultraviolet reflection emitting from your Smartphone.
Technical Talk
According to research, blue light suppressed melatonin for about twice as long as the green light and shifted circadian rhythms by twice as much". Any good quality anti-blue light tempered glass screen protector the transmittance of anti-blue light tempered glass between 380-470nm is 66-78.5%, filter up to 35% harmful blue light( that can damage retinal cells.
Durable and tough
0.33mm thickness provides long lasting protection; make your Smartphone durable and tough enough. 9H hardness is a real treat for the buyers. Moreover, vacuum plating and oleophobic coating make the end product more desirable.  Just remember, 0.33mm thickness guard against accidental drops and impacts. 9H hardness resists scratch, oil and fingerprint effectively. 2.5D rounded edges ballistic tempered glass match with speaker and home button perfectly.
Compatible with different Smarphones including iPhone, Samsung etc all  Anti-Blue light  Tempered Glass filters up to 35% of harmful blue light (380-470nanometre) that may affect retinal cells after constant exposure to the blue light emitted from back lit displays.
Different tempered glass screen protector uses different glass material to block Blue light. In general, the glass comes from Japan which has the power to refine the resolution greater than 93%.  With the use of technology this product holds the power to prevent all the harmful rays from emission.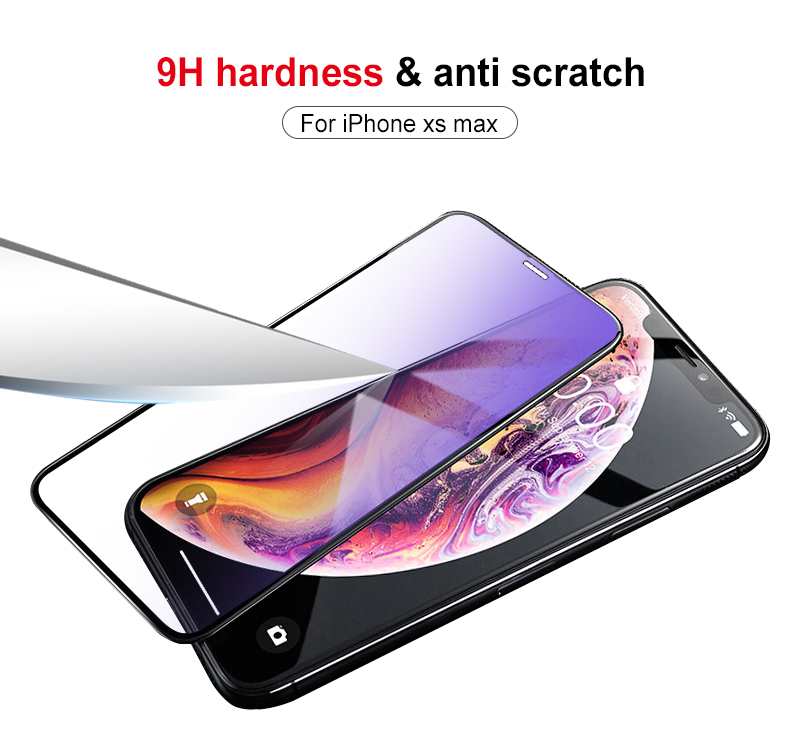 Let's sum up the advantage of Anti Blue light tempered glass protection?
Touch Sensitivity: In this type of tempered glass screen protector the touch sensitivity is  3 times or  more than that of ordinary tempered glass screen protector
Thickness:03mm; 2.5D screen protector; Material: Imported Asahi Glass, with AB adhesive;
This type of tempered glass screen protector effectively prevents myopia, ocular damage, visual fatigue, melanin, Insomnia, and Dry Eye;
Prevent harmful blue light from impairing vision and ability to concentrate (especially for children)
You can always get 9H hardness which is explosion-proof screen, shock-resistance, anti-glare, radiation, anti-fingerprint.
Professional test is conducted with #0000 steel velvet where each piece of mobile phone screen protector must weather Friction 2000 times to pass the wear resistance test.
Remember, up to 98% light transmission can prevent harm of electron wave to human body, get more dimensional, clear pictures, and improve visual effect;
This tempered glass screen protectors are really easy to install. Moreover entire installation process is convenient and bubble free.
It is also Shatter-proof which means even if the glass is broken, it won't glass shards won't fly or flair it will just remain as it is and won't cause any harm to the us or the Smartphone.
Let's now take a look at some other points that one must take into consideration before planning to invest huge amount in buying tempered glass screen protector from China.
Tick the Thickness Box
The current mobile phone market of glass screen protector is now paying attention to the thickness of the material.
In general, the demand of 0.2mm, 0.3mm, 0.4mm grades are high. Some of the points that are ruling the market are –
a) Thinner is better
b) Transmittance quality of thinner product is better
c) Toughness of thinner products are good
Cut to Fit
Cutting processes are generally three kinds: Flat edge, 2.5D arc edge, 3D arc edge.
Flat Edge -In this process, flat edge of the tempered screen protector is cut to the desired size at right angle. It's done without polishing,
 2.5D Arc Edge -Here, tempered glass screen protector is going through the glass sweep machine chamfering and the product feels smoother.
 3D Arc Edge –In this process, tempered glass screen protector to go through the hot bending machine.
Please remember, the more complex the process is the higher the corresponding cost become thus the price of the end product become more expensive.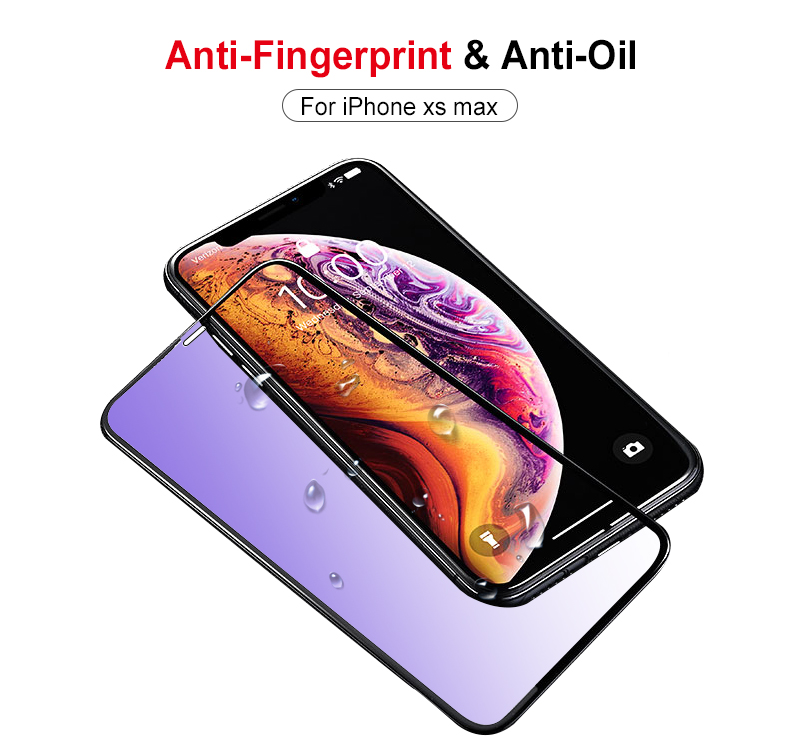 All Important Oleophobic Coating–
An oleophobic coating is an oil repellent coating used in Smartphone and screen protectors. It can make materials fingerprint resistant because they repel the oils that are produced by the skin. These days you can find that oleophobic coatings are being used extensively to make smudge resistant touch screens for smart phones and tablets.
In fact, the low-end glass and high-end glass is often differentiated by the use of the oleophobic coating. In China, OEM screen protector screen protector wholesale market is flooded with various tempered glass screen protectors with varied qualities.
Difference
In China, there are two processes that are being followed –
a) machine spraying and b) ordinary artificial spraying.  It's proven that machine spraying is always gives far better result than ordinary artificial spraying.
Installation of anti-blue light tempered glass screen protector-
Applying the tempered glass screen protector on the surface of your Smartphone needs special care and attention. Some of the protectors are not full and some of them are fully cover the phone's top surface.
Except for the earpiece area and areas with small openings where dust can gather easily.
Entire surface needs proper attention and the full glue must be applied thoroughly. Always choose the product that has better glue and better surface cover.
Conclusion:
Most of the manufacturers around the world offer all kinds of anti blue light screen protector for Smartphone and in general all of them can also be purchased very affordably.  They provide the best blue light protection features to effectively reduce the damage for your eyes.
It's tough to maintain the quality all the time for the tempered glass screen protector market who offers anti blue light product too. Those who deal with wholesale bulk tempered glass screen protectors have the chance to win over consumers with their products. On the other hand consumers can expect high quality products in this year.
If you want to know more about the topic or anti-blue light tempered glass screen protector, please email us with your questions, we at MPG Tempered Glass will surely answer you back, Moreover we can offer bulk buyers across the globe with greater product choices.