Screen Protector Why on Earth I even need it?
You must be wondering why you even need to protect the screen of your Smartphone when the makers of the Smartphone offer such a good quality strong glass screen. They even said all the screens are tougher then why you should spend extra money to buy a screen protector for your phone? Because an extra layer of protection will always ensure that your Smartphone remains fit, fine and shiny while performing at its best for a longer period of time. To give your Smartphone's screen proper protection there are different types of tempered glass screen protectors such as –
3D Curved Full Cover Tempered Glass screen protector
Anti-blue Light Tempered Glass screen protector
Matte Tempered Glass screen protector
Mirror Tempered Glass screen protector
Privacy Glass Tempered Glass screen protector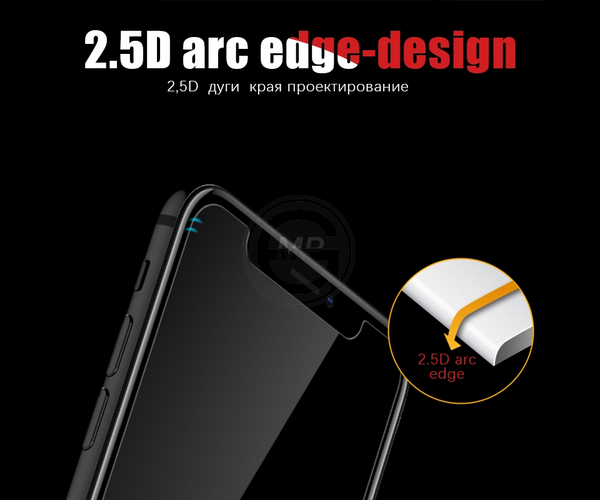 Each one has its own specialty and one should select from the above categories as per the specific needs. When we say specific needs we are actually taking into account various factors including screen size and model. All these factors ultimately help you to protect your Smartphone for a longer period of time.
But before that let us start with the basic information that will clear the air from your mind. Why should even think about tempered glass screen protector at the first place when there are other materials such as plastic available for protecting the screen of our Smartphone?
What is Tempered Glass?
There is a way to select things in your life including the space of gadget and technology. The process of making tempered glass is such that people are bound to trust the end product. During the process of making tempered glass everything is done in a controlled manner. To get the good quality end product the process is going through controlled chemical and thermal treatments to increase strength of the glass by many folds. During the process, the glass is heated and then rapidly cooled with help of blowers. Due to this, one surface of the glass gets cooled really faster thus putting it in compression and the other surface in tension. Once the process is complete, it makes a huge impact on the result as the temperature difference of the surfaces makes the glass 5 to 10 times stronger than it was in the first place. Even if we set aside all the technical words and make thing easier for you, we can only suggest that tempered glass screen protectors are always the best choice over any other screen protector products made from different materials. So, whenever you are planning to buy a screen protector for your Smartphone keep tempered glass screen protector as your one and only choice. You can either buy it from your local store or you can buy one from all leading online stores for a nominal charge.
Other Factors you must consider before looking for your type of tempered glass screen protector
Before you dive deep into the ocean of different types of tempered glass screen protectors to pick the one that is suitable for you and your Smartphone there are few things you that are important to determine the quality of a good screen protector.
Durability Factor
​This is one of the most vital reasons to choose tempered Glass, because durability of the product is much longer than any other screen protector available in the market, be it wholesale market or online one. In most cases all these products are 2.5D hardened in general and the best part is that you won't have to worry about your Smartphone's screen meeting keys or coins in your pocket. Because tempered glass screen protector can also resist sudden scratches from any type of pointed sharp object it's a natural choice for all Smartphone owners around the world. Moreover, tempered glass screen protector can even absorb shock if your Smartphone accidentally drop on the road or any hard surface thus protecting your display. There are more to it, supposedly, your Smartphone faces severe falls within a short span of time then also tempered glass will shatter in to small pieces but your display will remain intact. We will discuss this part on the later part of our article.
Feel Good Factor
You will be amazed to see that any good tempered glass screen protector feels like a non-existent glass layer on top of your Smartphone whenever you touch and operate it. We can say with utmost believe that you realize that the feel is lot better than conventional plastic screen protector. Due tits durability it lasts much longer than one can expect keeping the user experience at its best.  It is much easier to get rid of fingerprint grease as well.  Remember you won't get the same feel in any conventional scratch guard which will give you nothing but sense of cheap plastic.
Easier to Clean and Resistant to Smudges
​With time Scratch Guard accumulates more scratches and is much harder to clean. You can simply wipe it from the corner of your tee or handkerchief. The Tempered glass can be easily cleaned as most of these come with oleophobic coating which also makes them resistant to finger prints.
Outdoor Visibility
This is one area where tempered glass screen protector outscores every other alternative available in the market. Irrespective of the fact of the product being glossy or matte finish scratch guard, it noticeably affects outdoor visibility of your device.  On the other hand, tempered glass screen protector won't increase glare of any sort if installed properly.
Sharpness and Clarity
Remember, good quality tempered glass screen protector won't affect colors, image quality and sharpness from your Smartphone's display. You can enjoy uninterrupted you tube videos or watch photos of your loved ones, or all play high speed video games as much as you want with the help of tempered glass screen protector.
Now we can concentrate on the type that will suit your need. We have already let you know different types of tempered glass screen protector available in the market. We will discuss each type in such a manner that you will have no problem to figure out the best one for your need.
3D Curved Full Cover Tempered Glass screen protector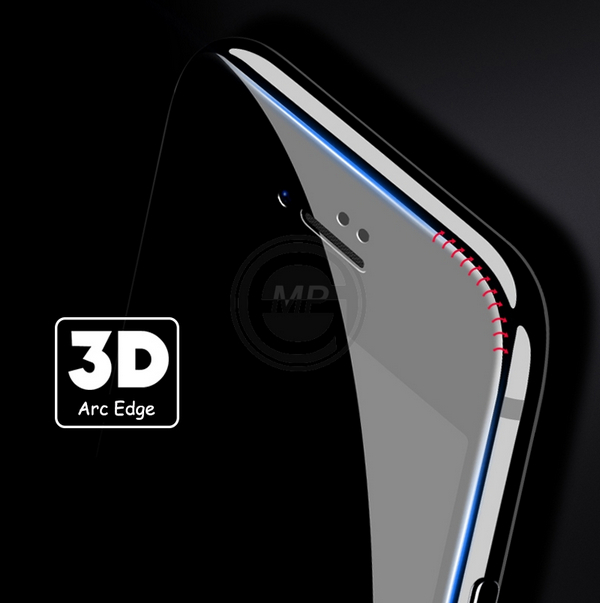 Total Screen Protection-
This is the best feature of this type of tempered glass screen protector as 3D-cut rounded edge makes this screen protector as the one that offer complete coverage protection for your high-end Smartphone. This type of screen protector is also compatible with 3D touch functionality as it comes with top quality 3D glass material. Moreover, this type of tempered glass screen protector has 9H hardness thus making it a stronger one that can wither scratches, shock impact, scrapes etc.
High-Definition– Another unique feature is that most of them are made of 0.33/0.26mm thickness to ensure the original touch screen sensitivity. You will be amazed to see that 99% transparency ratio allow maximum, natural viewing experience
Oleophobic Coating – Oleophobic coating protects against fingerprints and smudges to keep the screen clean and looking good.
Shatterproof glass Film– If tempered glass film is broken, it will break into small pieces that are not sharp, making it safer for users
Easy Installation- Completely bubble-free screen during the time of installation as the adhesive offers smooth installation
Precise cut – perfect fit – In general tempered glass screen protector to fit your phone perfectly.
 Anti-blue Light Tempered Glass screen protector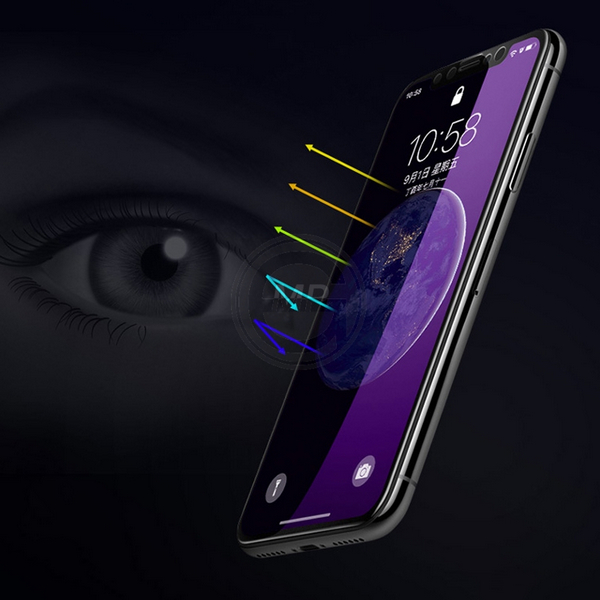 Let's start with the basic, what actually blue light is?
Scientifically speaking, blue light has a shorter wavelength than other colors in the spectrum of light, causing more strain on our eyes. Moreover, it may slowly kill the cells of retina as human eyes are not very good at blocking this kind of light either.  Just remember blue light emitted by led light from electronic sources are harmful not all blue lights.
But why should one choose anti-blue light tempered glass screen protector?
Anti-blue light tempered glass screen protector prevents the harmful blue-ray. It effectively blocks the blue-ray through the absorption of blue light and transformation. It can prevent ocular damage, visual fatigue, blurred vision and glare caused by 380nm to 420nm high-energy short-wave blue light thus giving you a wonderful experience of mobile surfing.
Matte Tempered Glass screen protector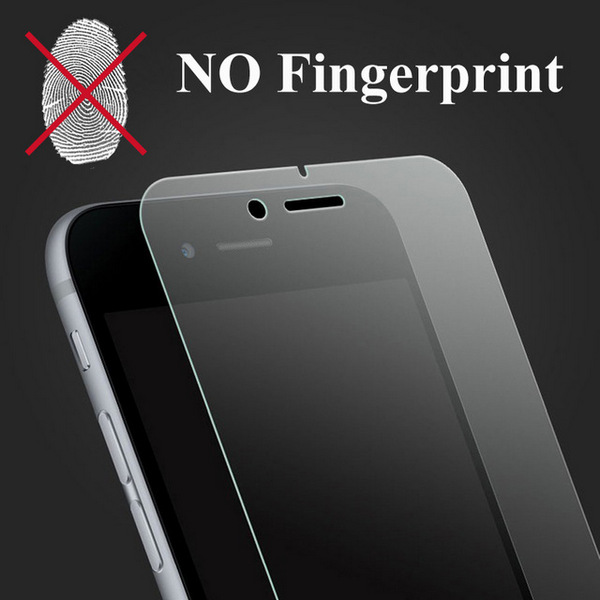 Generally, this type of tempered glass screen protector made of High quality glass such as Asahi or Khang Ninh Gorilla Glass which empower matte finish to provide the user outstanding transparency and clarity.  Moreover, it gives you the features like anti-glare and anti-finger mark due to the matte finish glass, no screen glare even in the sunlight.
Mirror Tempered Glass screen protector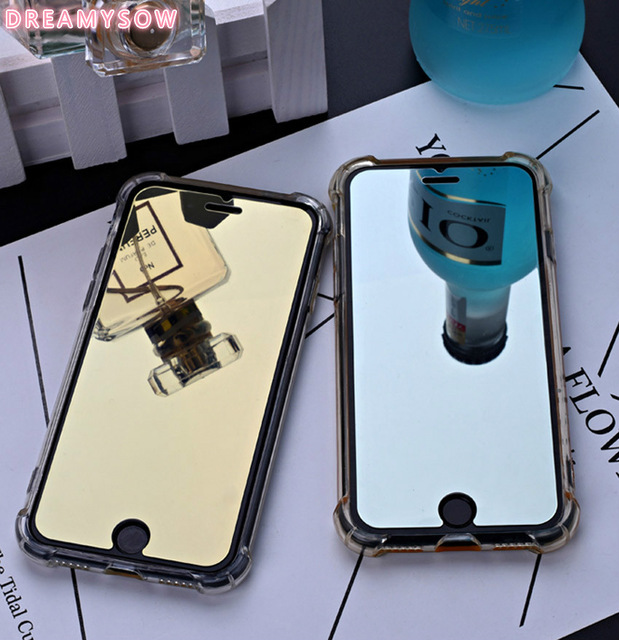 Nicknamed as 'Beauty Glass' the tempered glass screen protector with mirror feature is really an one-of-a-kind product that turns into a vanity mirror when you put your phone in lock mode.
Generally, to create the mirror effect, manufacturers of tempered glass screen protectors using high-end technology and top-end machines apply electroplating for smooth and shiny result. So, besides protecting your phone's screen the tempered glass screen protector can also become a mirror whenever you want it to be thus making it sure that you always look at your best while on the go.
 Privacy Glass Tempered Glass screen protector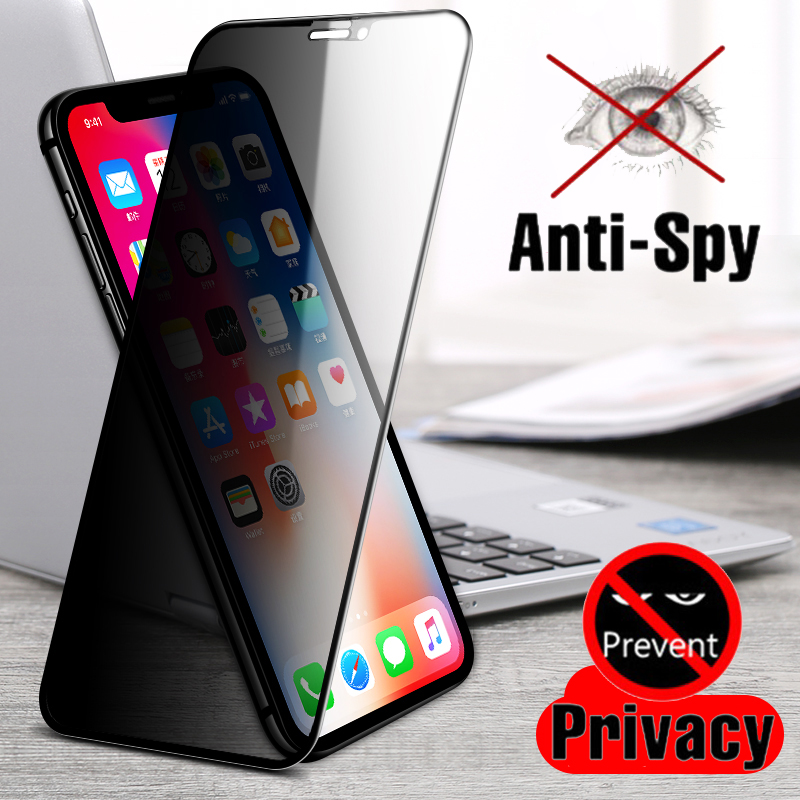 Task of any privacy screen protector is to shields the content of your screen from everyone except you. This means,  during the use of your phone or tablet places does not matter at all and you can go  everywhere without having to worry about visual hackers With the help of privacy feature on your Smartphone you can enjoy anything on your phone including all the you tube videos  without attracting people's attention.
Conclusion:
Different types of tempered glass screen protectors have different features which you can choose as per your need and convenience.  . If you want to know more about privacy feature of tempered glass screen protector you can always ask MPG and we will be more than happy to answer all your questions.