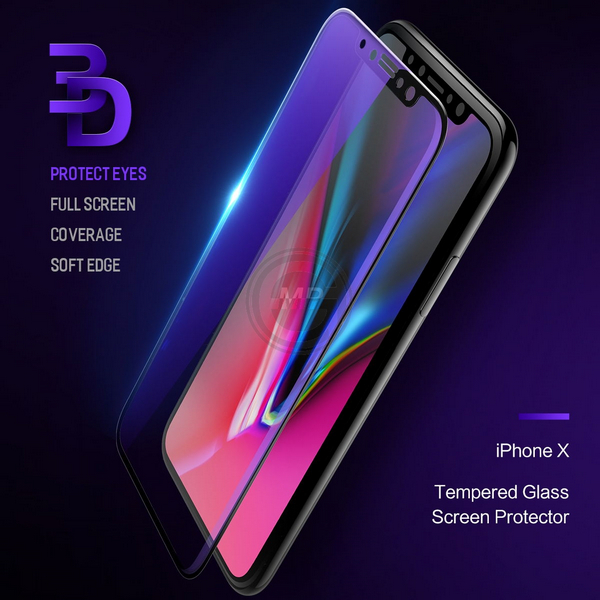 01
The 9H Tempered Glass Screen Protector
The 9H Tempered Glass Screen Protector is made to cover and protect the LCD from damge and scratches with specially processed transparent glass that has been toughthened for scratch resistance.The 0.33mm(2.5D)tickness make the 9H Tempered Glass compatible with all types of cases while still maintaining a surface hardness of 9H.When installed,there are no gaps between the LCD and the 9H Tempered Glass with means the touch screen's sensitivity is unaffected.
Newest Product 3D Tempered Glass Screen Protector For iPhone X
We are always go ahead than others to get the newest products,and all of our specification are from the special channels, 100% correct according to the past experience with iPhone 7, S8/S8 Plus
02
HIGH-SENSITIVE
Made of Nano chemical materials with high sensitivity and comfortable touch felling,ensure the high-sensitive touch operation.
Anti-Glare
1

Eliminate glare even in derect light,reduce glare on your screen.

2

MPG 3D curved tempered glass screen protector is designed specially for iphone8/8P/X

3

Unique curvature core technic ensures the 3d cover perfectly suitable for iphone8/8P/X

4

Inner groove of MPG 3D tempered glass screen protector

5

Using CNC machines to accurately carve glass inner groove triple times in order to form a proper shape for iphone8/8P/X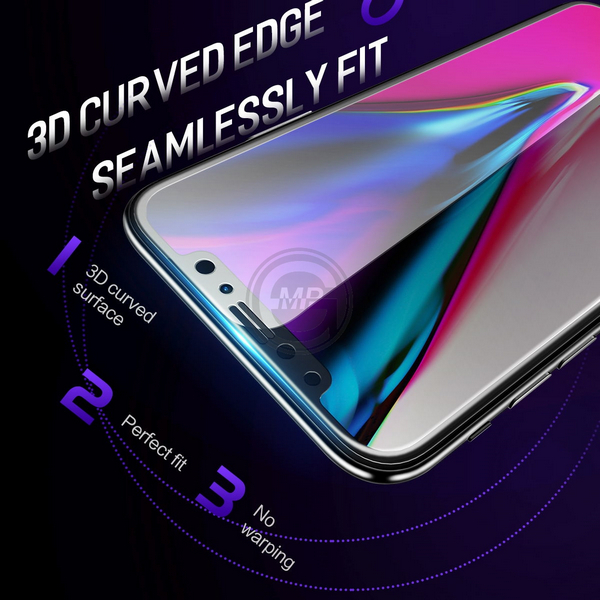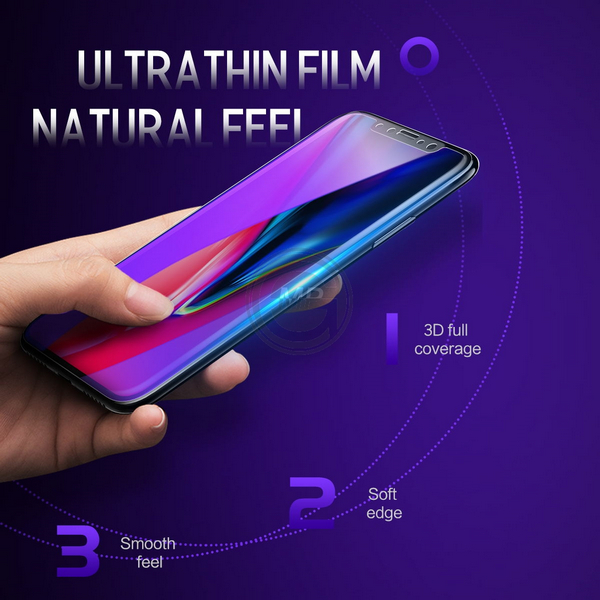 Specifications
Cold Curving Process
Cold Curving Process on the edge, can make the edge stronger, shockproof when dropping.
Full Covered
Really 3D Curved edge , can full cover the screen of the phone
Scratches Resistance with 9H Hardness
With special steel processing, tempered time over 4 hours, hardness is up to 9H, which can effectively ease the impact force and protect screen from scratch of sharp objects, scratches, wear, blast.
High sensitive touch
Surface with special chemical treatment with nano coating, so the protector has no influence on screen touch sensitivity and high response.Easy Installation
With Black fram of the edge of screen protector
The glue offset printing is invisible. Besides, with black fram, the dust on the edge is invisible.
Other Models of 3D Cold Curving Screen Protector
1

For iPhone X

2

For iPhone 8 / 7

3

For iPhone 8 Plus / 7 Plus

4

For iPhone 6 / 6S

5

For iPhone 6 Plus / 6S Plus
ANTI-FINGERPRINT AND SENSITIVE TOUCHING
Anti-Fingerprint technology provides users not only clean and clear screen environment but also sensitive touching experience to enjoy the quick responsiveness when playing games with a tempered glass screen protector.
Fingerprint Resistant
Anti-Smudge surface makes fingerprints and oil not easy to stay on the surface and easy to clean.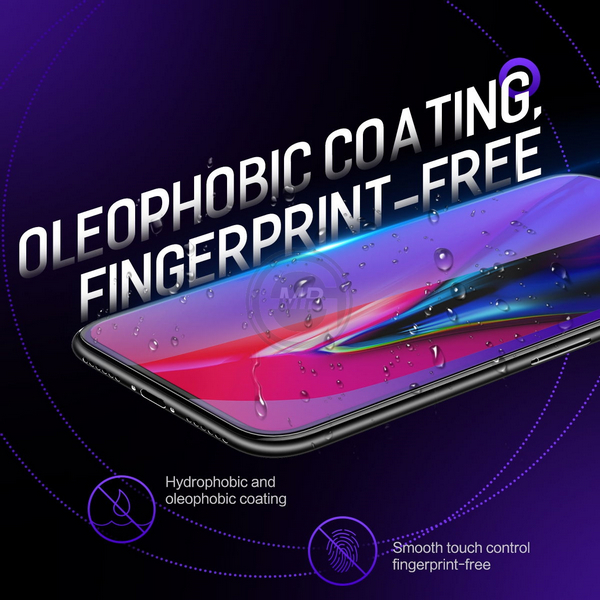 Premium tempered glass screen protector
Covered Our premium tempered glass screen protector with excellent high light transmittance on the mobile, users can also enjoy good focusing accuracy and high-resolution pictures taking. Considered aesthetic extent, the cutout lines is not been designed to cross the sensors on the top,avoid looking like cut sensor in half. And the semi-circle outline is precisely going along with sensor enhancing perfect cutting.