Every year users of Smartphones are increasing in many folds.  Interestingly, Smartphone companies are coming up with new models to increase their market share. All these phones are loaded with specs and features thus needs special protection special when it comes to glass screen of Smartphones.
In this regard, screen protector market provides loads of solutions of different kinds from plastic to tempered glass screen protector. Over the years it has been proven that tempered glass screen protector provides far better protection to your Smartphone rather than any other options. Tempered glass screen protector too has come long way to offer more secured options and more trusted qualities. Continuous research and development helped the product to come up with new features with tougher and full-protection elements.
Here, demands of the customers played a big role as they look for complete protection of their Smartphone, and when they complete they are actually mean edge-to-edge protection. This is the point, where the entry of 3D full cover tempered glass screen protector has entered into the market.  3D tempered glass screen protectors too come with different variations but what makes it different from other screen guard available in the market? Because there are different manufacturers all over the world claiming their products are the best and how do you verify their claims? In China too suppliers and manufactures trying their best to grab the market so, buyers need to know some basic facts about it.
In this article we will explain you the difference and the advancement of 3D full cover tempered glass screen protector.
The Story

There was a time in the recent past when the front of smartphones were all standard flat slabs of glass as there were nothing more to offer then from the manufacturers. At that point of time, buying any tempered glass screen protector was really an easy task to perform because those were the times when almost any brand would work for Smartphones and they performed really well. If you are someone who used tempered glass screen protector from earlier days then you must noticed the fact that phone displays began making things difficult. Smartphone manufacturers to notice the fact and they began curving and turning and twisting to come up with new formula of success. Since then, tempered glass screen protector makers have to up their skills and technology to meet the challenges and demand.
Most of Today's Smartphone are nothing but curved corner screen. This particular style movement was lead mainly by Samsung and LG around 2015 when their flagship models with screens that seemingly bent to make it more attractive, bold and stand out in the crowd, for example – LG's G4 had a subtle banana like inward curve while Samsung's S6 Edge had dramatic curves on both the right and left sides of the screen.
The Changing Technology
This is where the challenge for tempered glass screen protector manufacturers comes into play. Task become bit more difficult from here compare to the flat surface and edges they used to deal with while making their products. Technologically it is impossible to produce a generic sheet of flat glass that can be slapped onto any phone as long as machines cut them correctly as per the size and dimensions of the screens. This is no longer an easy task to perform as it now needs special machines, technology and expertise to perform the task in proper way to produce tempered glass screen protector for curved screen. Task has now become tougher as
companies now have to fabricate glass in such a way that should and must be curved along with the device's screen. One needs to be really careful while performing the task because of the sensitive nature of a curved tempered glass screen.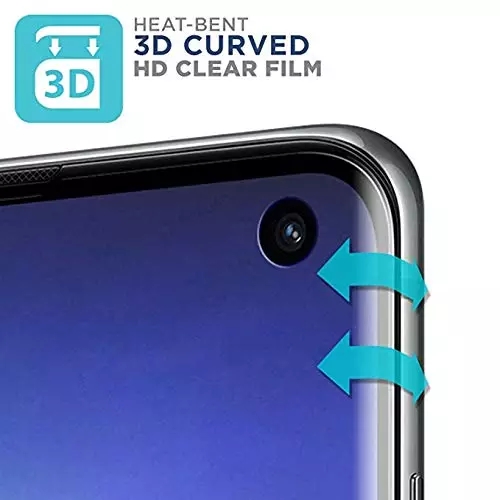 From now on, the tempered glass protector can no longer have adhesive on the entire side of the glass which was a norm for manufacturing flat screen tempered glass protectors. As per the technology available at that time curved screen tempered glass protectors can only have adhesive on the edges, leaving the middle, for the lack of a better term, not sticky. During the early days of curved Smartphones, there were things like – Sticky edges, Curved corners, no adhesive in the middle etc. Due to the presence of all these problems the protection of the screen became really difficult and all tempered glass protectors available at that point of time were terribly bad. Because there were no adhesive in the middle of the screen protector the touch sensitivity issue too were unaddressed as a result the usability of tempered glass screen protector came down to almost none.  For example – In the year 2015, Samsung Galaxy S6 was released and people then were not only worried but irritated too as there were no proper tempered glass screen protector available for curved cornered phone. Buyers had wasted money like anything in order to protect their Smartphones but all in vein. In order to resolve this problem, tempered glass manufacturing companies figured out a way to address the touch sensitivity issues, and that's when the use of "Dot Matrix" technology came into play. "Dot Matrix" technology was first developed for car windscreens which is basically, the little dots help the screen protector touch the display to a point but not stick down all the way which would lead to easy cracking. From then on this is a ground-breaking path in the tempered glass screen protector segment.
Features of 3D Full Cover Tempered Glass Screen protector

Buyers around the world are now looking to purchase 3D tempered glass screen protector and wholesale market of China is fulfilling the demand of buyers. When we are talking about 3D tempered glass screen protector we are actually referring to a larger curved glass.  A 3D tempered glass screen generally refers to a larger curved area of the glass (full-screen), such as Samsung's Galaxy series. It is not only for the glass surface but also for the assembly and electronic display panel, which is essentially different when comparing it against a 2.5D glass screen.
For example:  LG G Flex series and Samsung's Galaxy Note Edge and Galaxy S9 Edge, in these models not only for the glass surface take the curved design but also for the assembly and electronic display panel, which is essentially different comparing 2.5D glass screen.
Moreover, 3D tempered glass screen protectors offer more sensitivity to touches and better smudge-free clarity.
Here goes the feature that you can expect from a 3D tempered glass screen protector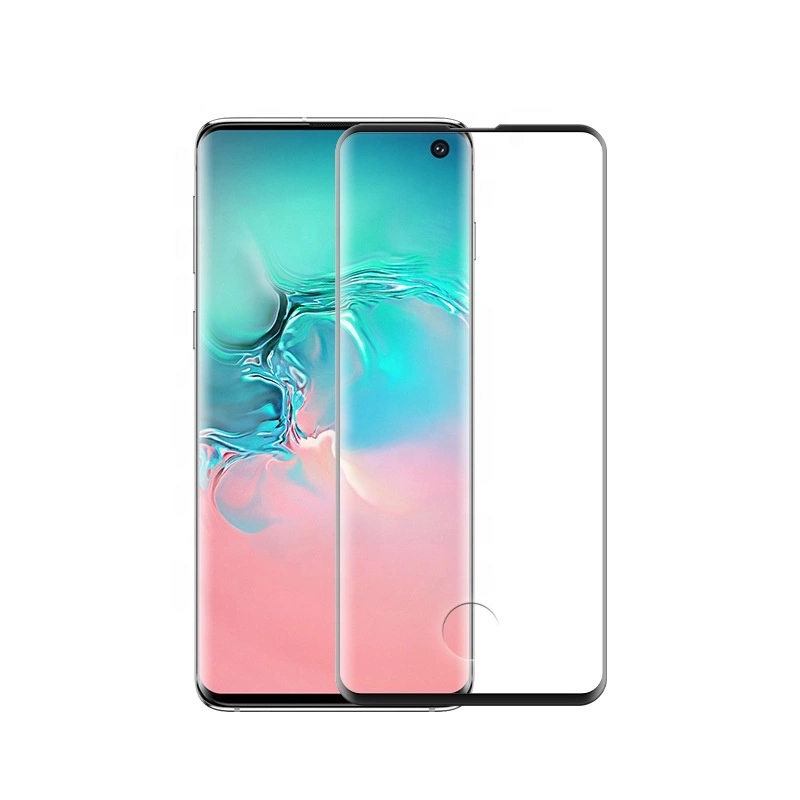 Full Screen Protection– 3D-cut rounded edge make this screen protector provide full coverage protection
High-Definition- Ultra clear  In general you will get 0.33/0.26mm thickness that ensures the original touch screen sensitivity. This feature also helps in keeping 99% transparency ratio that allows an optimal, natural viewing experience
Generally, good quality tempered glass screen protector is made of Aluminosilicate glass, which is the same quality level as Corning glass but higher cost performance.
It also comes with shatter-proof film with anti-dust glue, which avoids most common defective such as dust point and crushes border.
Edge to Edge –The curved edge is slimmed down, more fitness for the any phone you own.
Anti-scratch with 9H Hardness– Extend the time of tempering to 4 hours. Better anti-scratch effect than before. With special steel processing, tempered time over 4 hours, hardness is up to 9H, which can effectively ease the impact force and protect screen from scratch of sharp objects, scratches, wear, blast.
Highly sensitive touch- The surface of the tempered glass screen protector comes with special chemical treatment with nano coating, so the protector has no influence on screen touch sensitivity and high response. Easy Installation
Hot Bending Technology – As per this technology 3D Curved Tempered Glass Screen Protector be heated to a pliable forming temperature, and then be pressed into a symmetrical shape. In this process, the glass is shaped in multiple directions at once, giving it its curved form to fit the four-side-curved screens of different phones such as Samsung, iPhone etc.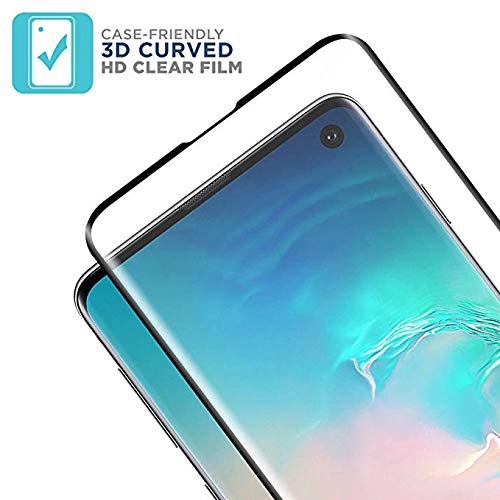 Etching- Adapt Etching technology, better quality than hot bending technology.
You can apply full transparent 3D curved glass screen protector without any bubble during the installation.3D transparent restore natural colours with the best protection.
Eliminate glare even in direct light and reduces glare on your screen.
Cold Curving Process – Cold Curving Process on the edge can make the edge stronger, shockproof when dropping. Third generation cold grinding technology to reach the best effect of bending glass
Conclusion:
We all need protection of our smartphones and 3D tempered glass screen protector is answer to all our problems. Irrespective of handset we are using the use of 3D full covered tempered glass screen protector give the much-needed protection for Smartphones.
Now a days you can get 3D tempered glass screen protector for- iPhone Xs For iPhone 8 / 7  For iPhone 8 Plus / 7 Plus 4For iPhone 6 / 6S For iPhone 6 Plus / 6S Plus, Samsung A10 30 50 series, Samsung Galaxy S10 series  etc.
If you are looking for high-quality tempered glass screen protector then MPG can help you with different options.