Smart phones are not only fad these days but a necessity in our everyday life. Whenever we buy a smart phone we must think how we are going to protect the glass screen surface of it. In the market there are various types of screen guards (or protectors) are available. Screen guards protect your phone screen from any damage that can happen during everyday usages, such as scratches, breakage or any other damage. Manufacturers of each type of screen protector ( including tempered glass screen protector as well as plastic screen guard) claim that their product is the best in protecting the original glass screen of the Smart phone.
We are not denying the fact that it is always better to add an extra layer of protection over the glass screen of your Smart phone to be on the safer side rather to be sorry for the loss and damages. The important part is to pick the right kind of screen protector for your Smart phone.
Plastic screen guard came first in the market and it ruled for a some period of time. Once tempered glass screen protector has entered the market it slowly but surely took the leadership position and remains at the top till date.
But why people are discarding plastic screen guards and accepting tempered glass screen protectors as the saviour of their Smart phone glass screen?
In this article we will explain why it is always better to opt for tempered glass screen protector over plastic screen guard.
Let's start –
PLASTIC SCREEN PROTECTORS
Till date it is really hard to find a mobile accessory shop where you will not get Plastic Screen Protector.  So, why one should even go for it?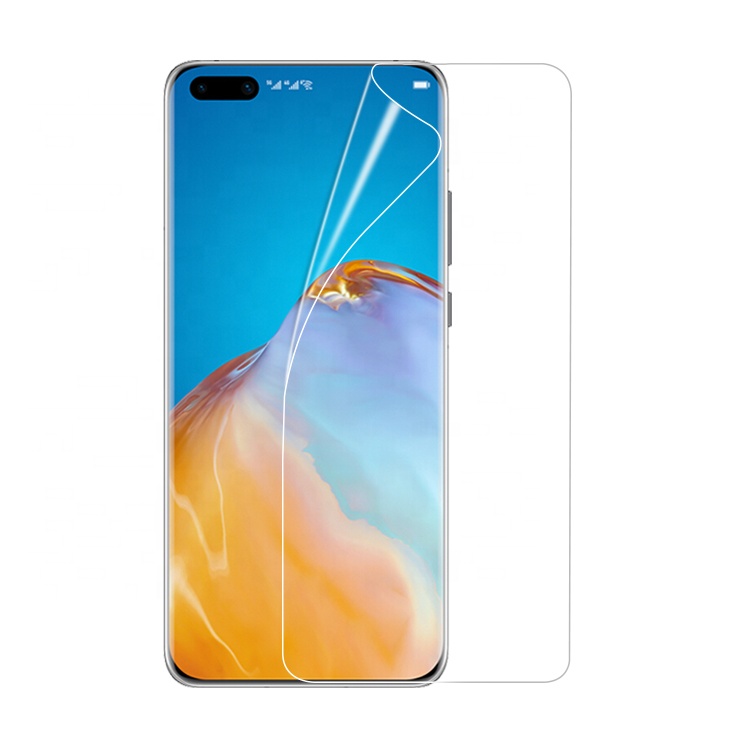 GOOD POINTS
The main reason that is surfacing for the use of Plastic screen is its reusability. One can take the screen off at any point of time and use it later. In this way one can extend its life span. Another point is of course lasts longer and it shows no cracks if it slips or drops from a height to hard surface. A plastic screen protector is comparatively a lot cheaper than the tempered glass screen protector.
BAD POINTS
Plastic protectors get scratched easily and are around 0.1mm. Scratches are easily visible too.
Over a certain period of time plastic protectors lose their clarity resulting haziness and ugly look to the phone.
It is much thinner than tempered glass. Thicker Plastic protector produces stiff resistance against touches so the responsiveness is less which is why it cannot opt for thicker versions.
This type of screen protector is not fingerprint spot resistance,
You will not get full-coverage to your glass screen surface from the plastic screen guards which mean it is exposed to scratches. So, small scratches will turn into big cracks with the time thus making your Smart phone ugly and useless to use.
Curved edges are not covered here means those edges are not protected.
Lastly, installation is way tougher and difficult.
TEMPERED GlASS SCREEN PROTECTORS
.The process of making tempered glass making it durable and stronger than normal glasses. It is actually five times stronger than normal glasses. Moreover, tempered glass screen protector making companies are offering to cover curved edges of your Smart phone. It has multiple layers of different elements such as shatter-proof film, Oleophobic nano coating and penetrable silicone coating at the top compressed into one and making it much stronger and scratch proof apart from heat and water resistance properties.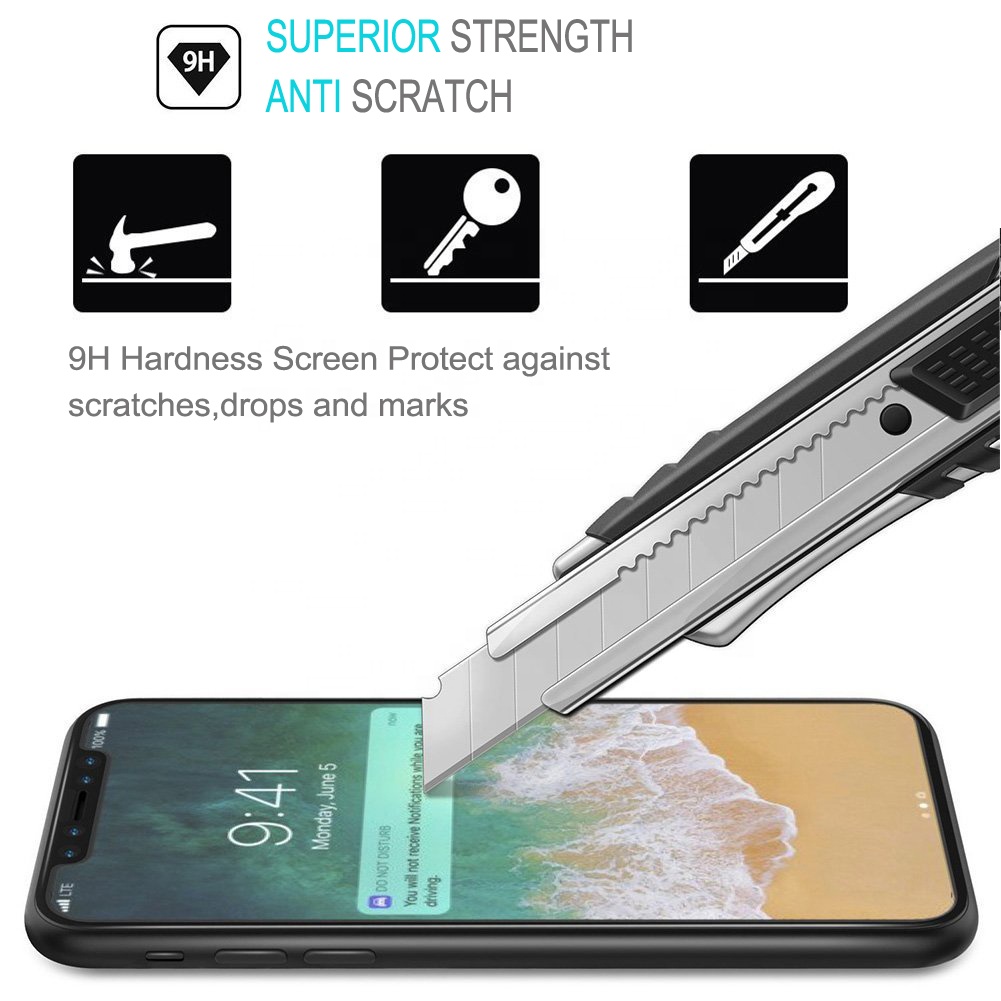 GOOD POINTS
Tempered glass screen protector gives you an enhanced user experience when you operate the phone. Touch sensitivity is excellent when compared to Plastic Screen Guard.
Look-wise too it is way better than the plastic screen guard. Actually, you will hardly notice the presence of tempered glass screen protector on your smart phone once it is installed properly.
It is much robust and tougher than its Plastic counterpart and gives the phone extra protection.
Tempered glass screen protector safeguards your Smartphone from Scratches that may come from sharp objects or metals like keys, coins etc.
Oleophobic coating helps to prevent excessive fingerprints and oil smudges. Wiping the screen is too easy as you don't have to use any solution to clean it up.
If at all the tempered glass screen protector you have installed breaks then glass shards will never fly around dangerously. This is possible due to the presence of anti-shatter film in one of the layers of the tempered glass screen protector. This film not only protects you from possible disasters but also protect the original glass screen from damage.
You will get excellent clarity and visual along with touch responsiveness.
You can also get anti-spy protection feature in tempered glass screen protector which is not possible for Plastic Screen Guards.
Installation of tempered glass screen protector is much easier than the plastic screen guards.
BAD POINTS
Tempered glass screen protector may be a bit costlier option than the plastic ones
You shouldn't reuse a cracked tempered glass screen protector; else it might harm your fingers.
.
Conclusion:
Plastic protectors came into the scene before the arrival of tempered glass screen protector. The fact is after a certain point plastic screen guard cannot change its properties or feature in order to adjust the demands ever changing Smartphone world.  In this article we have shown you almost all the major differences between tempered glass screen protector and plastic screen guards. We are hoping that this will help you to take firm decision during your selection of screen protector.
We are able to share all this information with you because we have vast experience in making and supplying tempered glass screen protector.  We know exactly why you are planning to opt for plastic screen protector which is why we have prepared this article to help you. If you have any confusion, question then do ask us by sending us an e-mail.  We will surely get back to you as soon as possible.