Businessmen around the world have found that sourcing and importing from China can fetch them a huge fortune. But there are different layers of problems that can unsettle the dream of becoming a millionaire can be hit by many hurdles as there are potential flaws and problems waiting all the time. If there is any mistake on your part then the dream of yours can be shattered to pieces.
For example- Wholesale tempered glass screen protector market in China can offer different suitable offers to the importers but if do not have any idea how to take precautions on every step you will soon be facing a huge financial losses.
In this article, we have tried to guide you to make proper decision so that you don't face any trouble while importing from China.
Below are the mistakes that one can avoid to make things better for their business.
Not Choosing Your Product Wisely
Whenever businessmen are thinking of importing goods from China to expand their business or start afresh they must pick the product after thorough research. Do not just by product that is just a trend. Sometime, a trending product may last for one or two months but there are products which are not only trending but are there for longer period of time. Again, take the example of tempered glass screen protector. This product is not only trending but also evolving with the Smartphone's specs. These days you can get curved tempered glass screen protector that gives edge-to-edge coverage to your Smartphone's curved glass screen.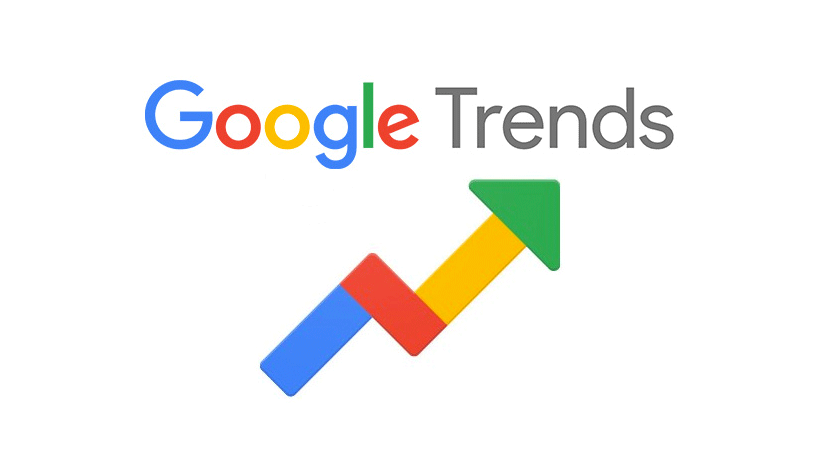 Follow the trend minutely before taking any business decision. Each and every decision that is taken in a haste or hurry, without much research has the possibility of turning into a catastrophe. Follow Google trends, look at Alibaba's product reviews and best selling products and of course judge your market.  If a product has popularity that is growing steadily over a period of two or three months go for it immediately.

Not looking for specialization and Customization along with Quality
Whenever you are planning to do business with China try not to make any mistakes. Most of the time buyers just look at the lower price and agreed to do the business without even verifying the type of quality you will get, whether you can customize your product or not or how unique and salable product it is. There are sites like Alibaba and Aliexpress from where you can get names of thousands of suppliers but you need to pick them very carefully.  Check their addresses and type of organization they represents whether
Moreover, you need to know more about the people you are going to deal with. Every country has its own cultural likings and disliking and clear communication is a must to continue with the business or even to make a start. One slight error in judgement or miscommunication can destroy the entire prospect. Remember laws are also different in China. So, before taking the plunge do your research, know the country, know the laws and know the people you are going to interact with.
Not thinking twice before buying from Chinese Wholesale Website
There are whole lot of products that are floating around in different websites such as Alibaba and Aliexpress. Buyer should all so keep the track of its competitors. Whenever you are planning to pick a seller from Chinese wholesale market then you check the reviews and ratings of that particular seller. If possible check all reviews as it is going to help you to decide properly. You should also check overall costs including shipping and customs duties.  You may have to hire a local expert or consultant for factory visit and quality checking you must include that cost too. Another vital point that you must not miss out is to check the quality of the product. Chinese wholesale market offers many products and quality of which may not meet the standard that you are looking for. Check all the parameters of quality before you order the full consignment. You can also ask for a sample prototype to check overall quality.  Do not forget to discuss the timeline needed to deliver the product to your doorstep as well as refund policy of the company.
Selection of Supplier often goes wrong
Selection of supplier is always a tricky and tough process. It needs your patience, perseverance and practical approach.  One major point of consideration is of course the price but don't fall for the cheapest.  Quality should be your primary criteria along with the price. You need to strike a balance after you take look at your customers' buying capacity. If your customer do not hesitate to shell out more money for quality products then it is good to go for highest quality and price else you need to rethink your strategy. Before selecting your supplier always keep in mind that you need to keep a competitive price on your product to stay in the race.
You must also ask your fellow businessmen and friends who have already done business with Chinese suppliers. Take the help of different Search Engine to know more the Chinese company that you are planning to strike a business deal. If possible ask for a video chat or, e-mail them for detailed input or a virtual tour of the factory or company.
Companies that are listed in Alibaba are not always manufacturing units or factories as they can be trading companies too. Trading companies always look for more profit and quote you higher whereas Factories are look for Higher Volume of orders at a reasonable price.
Always ask for their business certificate and find out what is written at 'Business Scope'. Factories are always willing to produce their business certificate whereas trading companies won't.

5. Not to take precautions before taking the Big Jump
Before ordering your Chinese supplier to go for the mass production of tempered glass screen protector or any other products you must check every point to make it a flawless one. For example – Tempered glass screen protector has many qualities and specs such as – shatter proof, anti- oil, smooth touch & feel, hardness and thickness. If any of the qualities or spec is missing the overall quality of the product comes down to almost nothing. So, a trial run or sample inspection is needed so is the quality checks. You also make an arrangement for factory visit to ensure everything is on the right track.
You can also double check and verify with other customers about the capabilities of your suppliers and another important point that you must not forget is to find out all the hidden costs.
It is also important to consolidate your position by clearing all the legal formalities during the contract. Remember, China is a different country and laws of the land are different from your country including customs and tax laws.
Unless you take care of production cost the overall costs during mass production may run high than your trial run. Also, do not stock too much of product because as a product, tempered glass screen protector is constantly evolving so is customers' interest on a particular product. Strike a balance to maintain everything in line.
Complying with the norms of US and EU quality and safety standards are not always easy. There are many tempered glass screen protector and manufactures in China who do not have the capacity to deal with the quality and safety level. So, you are risking yourself high in your business as you may lose your customer base if the products don't meet the standards.  Always ask for independent safety and quality test reports.
Conclusion:
We hope this article helps you with valuable information regarding the possible mistakes that can cost you huge. If you follow these guidelines then you can not only save money and time but also save your reputation. We at MPG are producing high-quality tempered glass screen protector in our own factory in China and also our sourcing team help our customer their business and we exporting it all over the world. Our aim is to provide the best product to our customers as we can create customized tempered glass screen protector as per the specs given by our customers.  If you want to ask any question, please do not hesitate. Send us your questions or product related queries and we will try to get back to you as soon as possible.