How Covid has hit Mobile phone and accessories business?
There is no doubt world has changed after Covid pandemic hit us.  Nobody expected this Corona virus to become such a dangerous. People, countries, continents around the wor ld never anticipated this much of damage. Beside lose of lives there are so many instances where businesses are going for a toss. If we check the statistics related to businesses before and after corona pandemic we can compare how much it has affected the businesses. Losses are running high, there are instances of closure of businesses and people losing their jobs.  Mobile phone business also took the hit due to corona pandemic but it somehow manages to float at the beginning and now it's  slowly gaining back the position it lost. Smartphone demands are increasing day-by-day as people are preferring mobile over any other items including household items.
Mobile accessories too are hit by this pandemic, for example –tempered glass screen protector, which is a must add-on to any smartphones is yet to see the booming sales. Smartphone users know how important it is for them to install a good quality tempered glass screen protector as it protects their smartphone's original glass screen from damages and scratches. Same can be said for other accessories like mobile phone charger, headphone etc.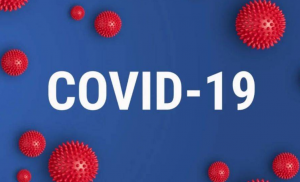 Bad Business at the Start
At the start, business was bad as nobody was interested any kind of buying and smartphones were looked upon as a luxury items.
Reasons were simple –
1) There was no money in the hands of the consumer due to total lockdown
2) Even if they have the money they preferred to use it to buy groceries and medicines instead of a smartphone
3) Shops were closed due to lockdown and online portals were unable to deliver mobile phone as it was not listed as essential commodities So, there was almost no sell of products including smartphones.  If we go by the statistics we can get an overall idea how it impacted mobile phone market/
Just Before Covid
The world's second-largest smartphone market is estimated to clock sales of 127 million units in 2020, as against an earlier estimate of 162 million, as per insights firm techARC 's press release  published on June9 2020.
Statistics at a go
As per one leading statistics organization global smartphone shipments, however, declined at a faster 5.9% pace in 2020. As per the report India which is one of the world's second biggest smartphone markets, grew 21% from a year ago to a record 45 million units.
Businessmen and shops expect the smartphone market to grow in high single-digit year-on-year, driven majorly by upgrading consumers, in the mid-range segment and affordable 5G offerings. But arrival of corona virus covid has changed everything.  People are not expecting high-returns but wishing and praying for normal business days.
Online Growth
If we look at the world scenario, on an average Online sales in, surged 12% in 2020 as people remained homebound. Though the online market share at the end of the year was 48%, it accounted for a record 51% of all shipments in the December quarter in some countries.  Although, European market is seeing a little slump as global smartphone shipments, declined at a faster 5.9% pace in 2020, companies are hoping that but the situation will be better very soon.
Despite all the negative flows due to covid and pandemic due to it expects the smartphone market to grow in high single-digit year-on-year, driven majorly by upgrading consumers, in the mid-range segment and affordable 5G offerings. Moreover, due to pandemic most of the people are stuck in their homes which also means they have very little to do except surfing internet. Mobile phones i.e. smartphones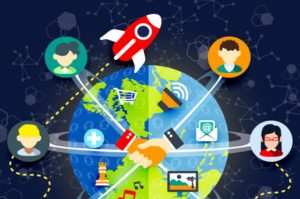 Some of the Temporary measures:
One main trend that is emerging to fight this adverse condition on a temporary basis is to reduce imports, localise manufacturing.  Smartphone brands and OEMs should make a conscious and sincere effort in order to pick up the steam on domestic manufacturing. This temporary trend will reduce the demand of mobile phones as well as helps to reduce the cost for a while.  At the same time accessories like tempered glass screen protector can also be made on a temporary basis.   .Localisation in production of printed circuit boards, camera modules, semiconductors instead of importing them at high costs will ensure greater resource utilisation. The cluster manufacturing model, allowing the development of interconnected products and resources in one particular area, will allow cross-leveraging of skill-sets and innovation in the long run.
It is expected that the consumers are opting for safe routes when it comes to mobile phone buying and this trend will continue for a longer period as consumers will change their way to a digital journey rather than an offline buying experience. To address this issue, all the mobile phone brands should  carve out attractive touchpoints and approaches to engage with their customers on their online shopping experience. Companies must understand that going online and building brand there is the best possible way considering the circumstances we are in now. Be it through support communities online, social listening or live video marketing – brands will have to do a keener engagement on a customer's online journey. Besides this, contactless delivery, social innovations on how consumers can be up to date on their health and hygiene will take center-stage. To revive buying appetites of consumers, merely a cost-effective and discounting strategy will not suffice. Innovation will emerge as the new cornerstone to bring consumers into the fold and earn their lasting loyalty.
Global Report at a Glance
As per Canalys report, the global smartphone market nosedived to 14% in Q2 2020, where only exception was  Apple who saw growth. Accoring to a report Apple shipped 45.1 million iPhones globally, a growth of 25% compared to the previous year. The smartphone market worldwide fell to 285 million units, a second consecutive quarter of freefall, as lockdown orders caused by the COVID-19 pandemic persisted through April and May. In addition, market share leadership rankings changed as Huawei toppled Samsung (see Canalys press release: Huawei trumps Samsung for first time in worldwide smartphone market in Q2 2020). Huawei shipped 55.8 million units, compared to Samsung's 53.7 million in Q2 2020. Xiaomi came fourth, shipping 28.8 million units, which was down 10%, and Oppo reclaimed fifth place from Vivo, shipping 25.8 million units with a 16% decline.
Conclusion: Covid has affected many of us including businesses and personal lives. We all are still coping with it. Right now, things are changing slowly as vaccine has been created and people are taking it. Businesses too are back in track in most of the countries around the world. Dependency on mobile phones has increased a lot. Overall the situations seem to be right for the business specially for the smartphone segment.  One reminder again, if you want to keep your smartphone safe from scratches and damages it is always better install tempered glass screen protector. A good quality tempered glass screen protector always helps as it protect your smartphone's original screen and ensures the gadget lasts longer. If you want to know more about mobile phone and its accessories specially tempered glass screen protector then do let us know.