HOW TO PICK A GOOD SCREEN PROTECTOR FOR iPAD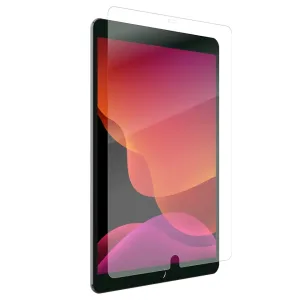 Almost all products from Apple company are really impressive and there is no doubt that iPads are really cool and extremely effective. Design-wise they are exceptionally slim, slick, and incredibly handy, which is why they are now acting as virtual assistants for students and professionals around the world. The latest version of the iPad such as iPad pro which is heavily priced thus making it really valuable is also susceptible to damages if they fall accidentally or otherwise. There are also chances of getting scratches or even cracks because of accidents. All these mean there is a need for high-quality screen guards from iPads.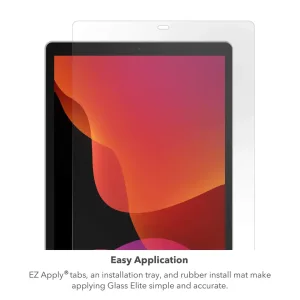 In general, if you want to buy bulk tempered glass for iPads with the best quality or planning to buy iPhone tempered glass in the wholesale market then you can turn your attention to China. China is the best place to buy tempered glass wholesale so it is always a good idea to go for Screen Protector manufacturers and suppliers from China.
Now, the most important question – how you can choose the best iPad screen protector for your gadget. What are the factors that you should look at when you are going to buy a new screen protector for your iPad especially a good quality tempered glass screen protector?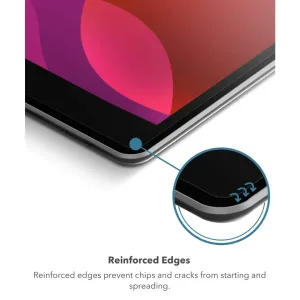 In this article, we are going to discuss all the main points.
Let's look at some essential key factors to consider before buying the best iPad screen protectors.
1.Material
While screen protectors generally use the same materials, there is still a difference in their quality.  While choosing your screen protector always pick the best material for your highly-priced iPad. Generally, for iPads, it's always good to use the same material as a screen protector as the screen of iPad.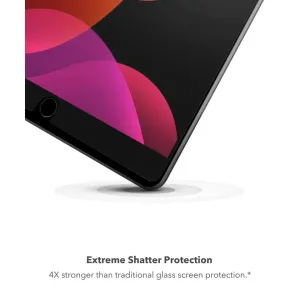 A tempered glass screen protector may seem costly compared to other options but if you think the gadget, you are owning the price is actually nothing. A tempered glass screen protector is easier to clean and offers way better protection than other options like TPU plastic. Moreover, plastic is very hard to clean..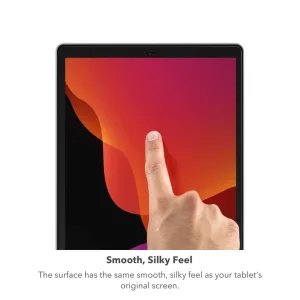 Size
Proper size is always a big factor while choosing a screen protector for your iPad. You need a screen protector that will cover the entire screen of your gadget. Look for a screen protector that is meant to cover the whole surface of your iPad otherwise, you won't be able to fully protect your device.
Durability
One must consider durability while purchasing a new screen guard for an iPad. More durable the screen guard is more protected your iPad will be and ideally you want a screen protector that lasts long and offer ample protection.
Glass screen may develop cracks if it gets constantly dropped from certain heights while plastic screen protector doesn't crack at all. But plastic screen protectors can peel off really easily and early and cannot protect your iPad safe for long.
Design
Do not forget to look at the design of screen protectors as best iPad screen protectors can come with different designs. There are screen protectors that do not cover home button or camera and in other cases some screen protectors don't cover both. Thickness-wise there are differences, the thicker the glass is the more protection you can get but too much thickness may slowdown the responsiveness of your iPad screen.
Anti-Glare
Anti-Glare feature is designed to stop light rays hitting directly to your eyes thus making the viewing of screen very pleasant.
6 Ultra-Clear Feature
Smudges, scratch marks, and fingerprints may appear as you use your iPad along with dust, crumbs, and other things that may get stuck on the edges. So, you need to pick a screen protector that always gives you a clear view for a longer period of time.
A good screen protector should offer excellent transparency for an extended period before you can clean it. In this case, your best pick should be a tempered glass screen protector.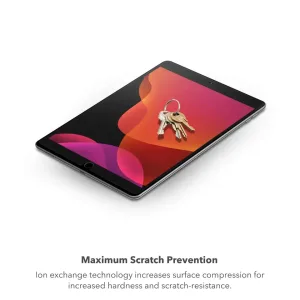 MPG is one of the biggest tempered glass screen protector companies in China. We can produce customized tempered glass screen protectors in bulk and deliver it around the world.
Also Please visit our new product:
https://www.mobilephoneguard.com/how-to-buy-headphones-in-bulk-from-china/