How to protect your phone's front camera from hacking – Important steps that you must follow.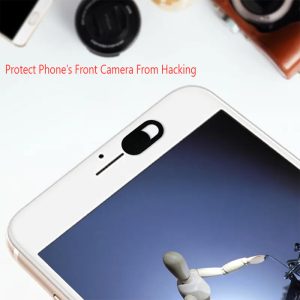 Protect the Phone's Front Camera From Hacking
In this era of a constantly changing high-tech world, you are always on brink of losing your security and privacy, especially in the digital world. In this case, it is your phone's front camera. Hackers can breach the security and hack your front camera. In this article, we are going to discuss how we can protect our privacy and security.
Today's mobile phones are equipped with two-sided cameras front and back. Rear cameras ( now 3 cameras in most mobiles) are used for taking pictures and the front camera is used to take selfies. The front camera of the phone also comes into play when we do video chat, webcasting, vlogging, etc.  All this time if you are connected to the internet then chances are high that hackers will try to breach your phone's security and take control of your phone as well as your front camera.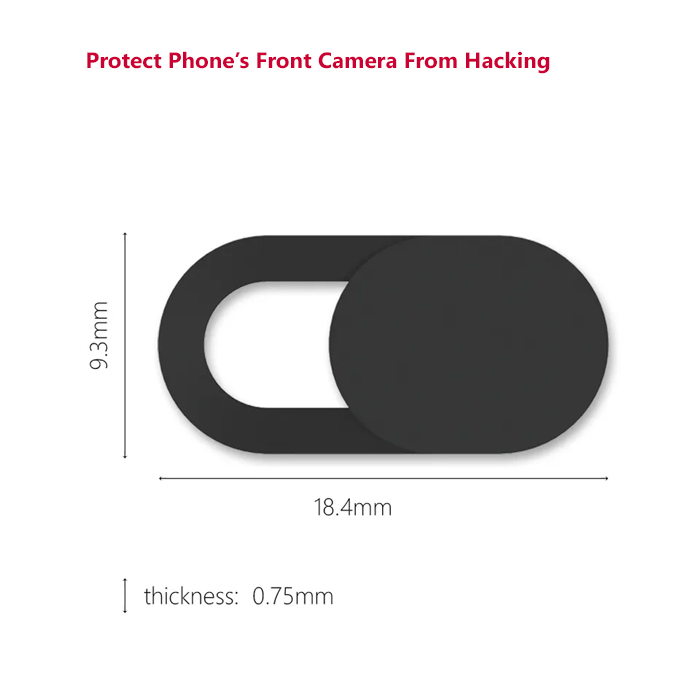 How you are going to avoid all these possible threats you need to take some proven actions.
Camera Concern
1)Buy a smartphone that has an automatic lifting camera. The advantage of this camera is whenever prompted for a selfie it will pop up automatically to take the picture. The advantage of this type of camera is that you know exactly when it is ready to take pictures.
2)If you don't have a pop-up front camera on your smartphone then try not to install any photo-taking or editing Apps on your phone.
3)Even if you install it then make sure you don't allow it to perform automatically. It should take your permission before it starts any action. Don't set it to 'Allow always'.
4) some apps on the mobile phone may not obey the rules, secretly turn on the camera in the background, take pictures of your daily life, steal, and monitor you, especially on those phones which don't have front cameras that pop up during its operation.
Hackers always try to slip through the instructions and set their own rules and control the front camera remotely. Once they get hold of your private life's photos and videos then they try to blackmail you and make a profit from it.
Attention to APPs
We always download different apps from the Google Play store or Apple store as per their interests and usage. But one needs to pay attention while downloading any video calling apps or camera-related apps.
If you accidentally install any such an app, then you can either uninstall it immediately or it may be very unsafe to use your phone.
You need to remember that if an APP can control your camera at will, it is equivalent to your mobile phone being hacked and invaded.
Here are a few simple techniques to help you figure out how to see if your phone's camera has been hacked.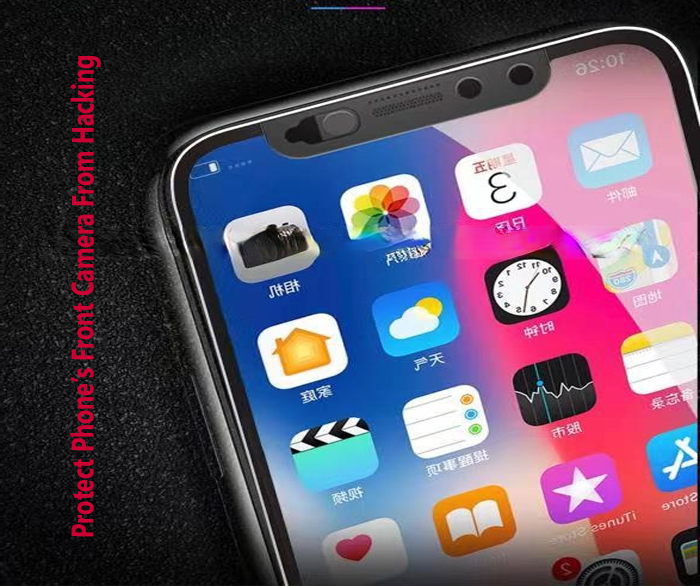 To Buy a smartphone with an automatic lifting camera.
The advantage as said earlier is that If an APP secretly activates the front camera, it will inevitably raise the camera, and you will know immediately that someone is "doing small tricks" for no reason. This is the most direct way.
Handling Traditional Front-Facing Camera ​
If you are using a mobile phone with a traditional front-facing camera, you can still use the following two methods.
A. App Allowance
Most of the time App often pops up to apply for permission to open the camera, or the camera interface often pops up automatically. Always set it to "Ask(me) Every time" whenever you or the app want to start the camera. Check the settings properly and reset them as per your rules. The only time you may allow it is at the time of installing the app when it asks " activate the camera", otherwise always take control of the app's actions.
B, Pass Permission
If you set the APP startup camera to "Pass", then you need to pay attention to four areas:
(1) Attention to Album: Whether there are photos taken by the new front camera appearing in your album now and then, and these photos were not taken by you. In this case, they are controlled by an unknown APP and secretly and automatically captured.
(2) Hot Screen: The screen of the camera part is hotter than other screen areas: This situation is more serious, usually when the remote camera is activated secretly, your mobile phone becomes someone else's surveillance video recorder!
(3) Flash blinking: If the front or rear camera is hacked then there will be a flash when taking pictures. The flash will automatically blink and turn on. Pay attention to this abnormality immediately.
(4) Abnormal mobile phone traffic: You should know what kind of traffic you use on your mobile phone every day. If your phone usage is not that much but the traffic increases sharply, check whether some apps are starting up the day after tomorrow and secretly taking pictures of you and sending the data to On the other side of the network.
4. Get to Screen Protector with Front Slide Camera Cover:
This is an easy way to control hackers. buy an HD Tempered Glass Screen Protection + Spy Cover Protect Privacy for your phone w, Not Affect Face ID. Moreover, if you buy an iPhone then you can also double up on overall phone security.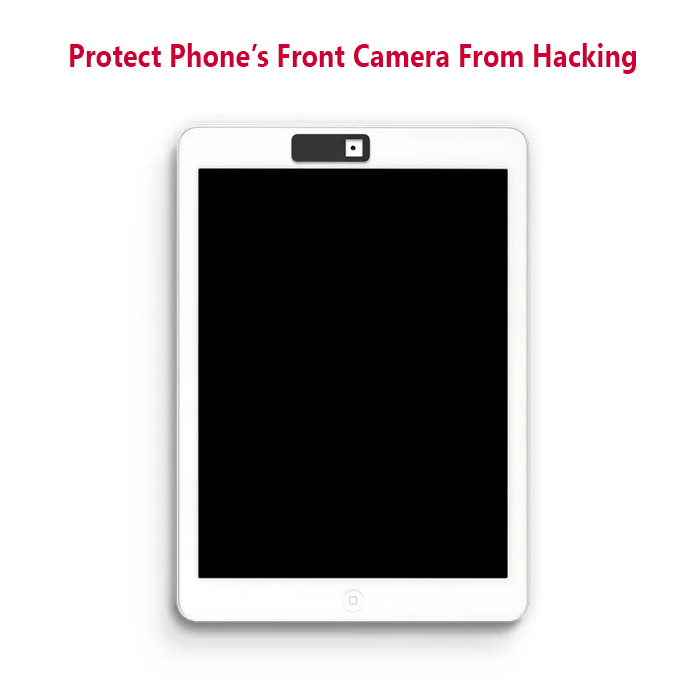 Few important points to note:
Compatibility: This type of Screen Protector is specially designed compatible with any iPhone model.
Sliding Design Protects Privacy: This design of the screen film and front camera sliding cover makes it easy to open and close the camera cover with a single finger movement thus you won't face any problems while using it and protect your digital life and activities from the praying eyes.
Not Affect Face ID: This particular product does not affect the iPhone camera for face recognition, even if you keep the camera cover closed.
Scratch-Resistant & Ultra-Clear: This type of screen protector is made of high-quality 9H hardness clear tempered glass, it prevents and protects damages from keys, coins, headphones, and other daily life items. Also, it provides super clear high definition without affecting the original brightness, clarity, color, and refresh rate of the phone.
We are hoping this article will help you to protect your privacy from hackers.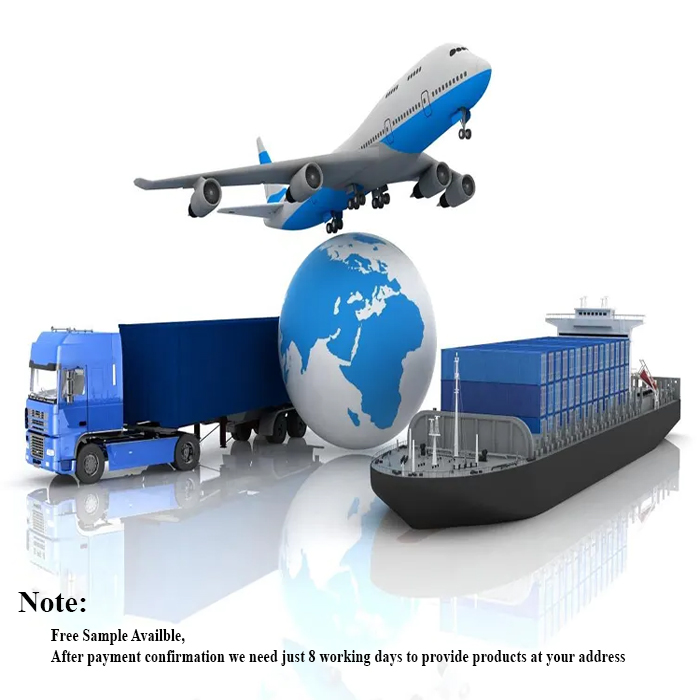 Also pls visit our new product:
https://www.mobilephoneguard.com/tear-off-tempered-glass-protector-from-your-smartphone/