What is a Luminous screen protector?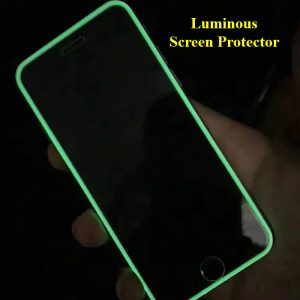 Luminous screen protector
Basic Information
Without a doubt screen protector for a smartphone is a necessary accessory as it holds immense importance when it comes to safeguarding the original screen of the smartphone. There are different types of screen protectors available and people pick the one as per their needs and budget. Among all the screen protectors, 'Luminous screen protector' also holds a fair share of the market as there are many admirers around the world for this type of screen protector. People are loving this product for its special features and it has its huge market around the world.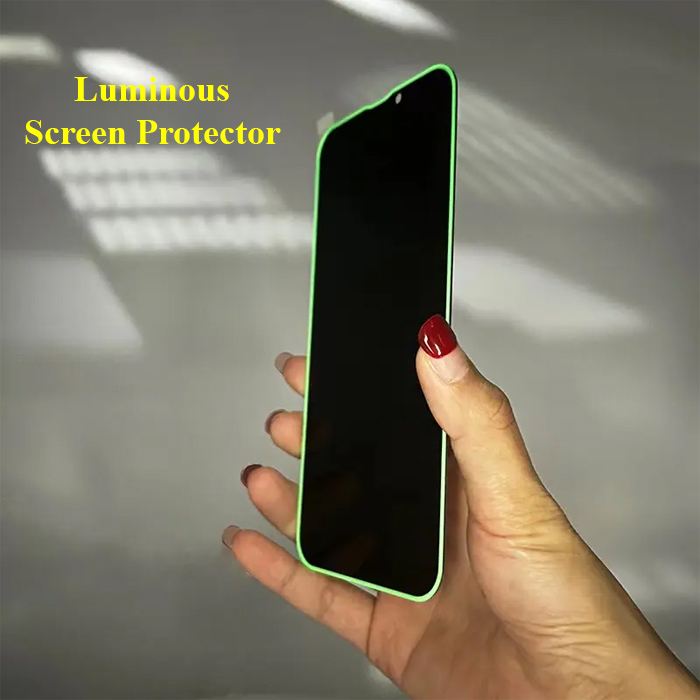 What is so special about this particular screen protector? Why people are so eager to invest in this type of product? What are the benefits of installing a Luminous screen protector in any smartphone?
In this article, we will try to answer all these questions so that you all have a clear idea before you buy your next screen protector.
Let's start with the basic question.
What is a Luminous Screen Protector?
Before we talk anything about luminous screen protectors let's get a clear idea about luminous glass screens. This is a particular glass screen that improves visibility during extreme weather conditions such as too-bright or too-dark environments.
In the same way, the Luminous silicone edge phone tempered protector is an excellent innovation from the makers of tempered glass screen protectors who tactfully integrates the properties and functionalists of the luminous glass screen. This is another addition to the list of mobile phone tempered protectors used to protect the device screen.
In general, it is made of silicone and tempered glass for better flexibility and greater durability.

Why it is different?
The most important factor of this particular product that we can focus on is its uniqueness. The Luminous Silicone Edge Phone Tempered Protector can improve the visibility and clarity of your device's screen, especially in low-light conditions. More importantly, It also reduces glare and reflections thus making it easier to use the device outdoors as well as in bright environments.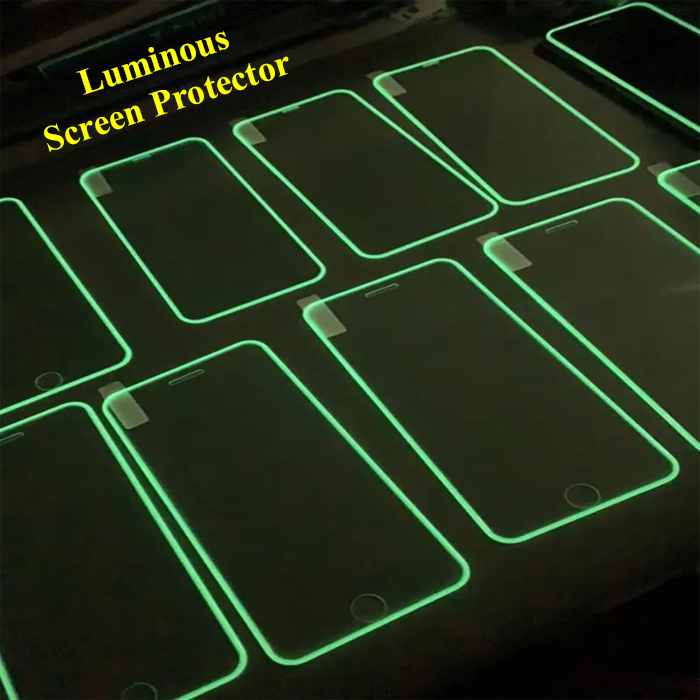 There is more to this fabulous product. The luminous silicone edge tempered mobile phone screen protector is non-toxic and harmless and does not contain any radioactive elements which also means that this is an environment-friendly product. Moreover, this product offers various colors, high luminous brightness, and long service life. All these certainly indicate one direction – An excellent and useful accessory that not only offers protection but also helps to take care of your vision.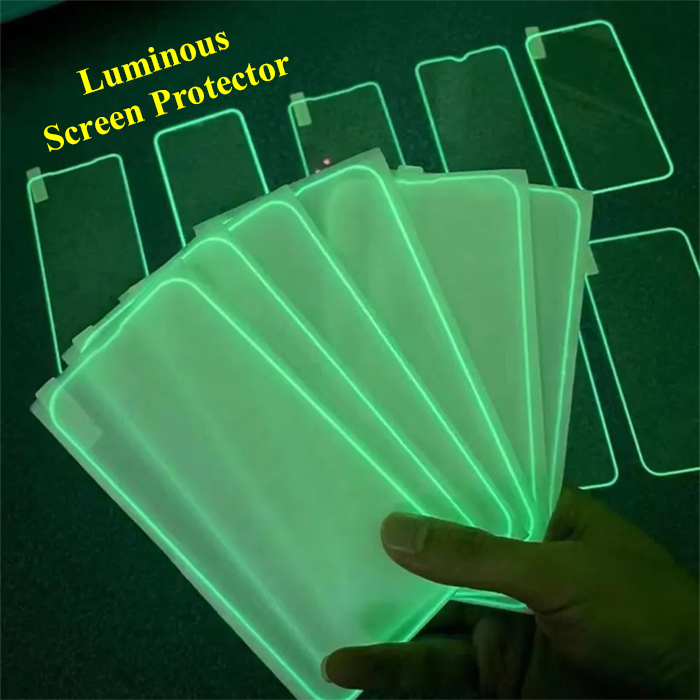 If we discuss it elaborately then we can find that the luminous silicone edge-tempered mobile phone screen protector can also be used as a useful product that emits light thus giving people a novel and unique feeling at night or in dark places. All users who are going to install this particular product will enjoy its rich features and functions.
In addition, the luminous silicone edge tempered glass screen can also provide anti-fingerprint, anti-scratch, anti-burst, and anti-shock protection. They are usually easy to apply and can be removed without leaving any residue.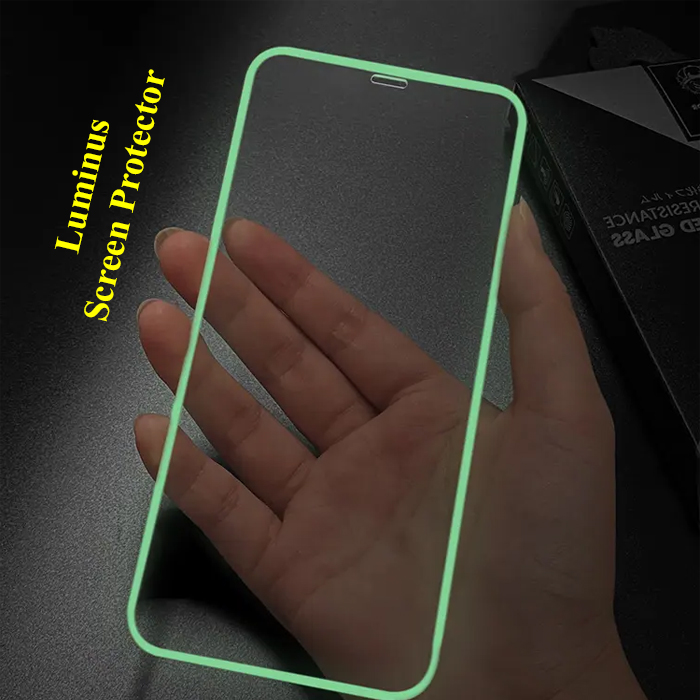 Use the luminous silicone edge phone tempered protector to give your phone an awesome look and feel and at the same time make your appearance a glamorous one at the party so that you stand out. Another exciting plus point of the luminous feature of this phone will help you find it in a dark environment.
Few Important Features of Luminous Screen Protector
Excellent Glowing Radium Edge Glass.
You will get High-Definition Full Glue Screen Protector For Your Smartphone.
99% Crystal Clear View- What more you can ask for!!!
It also offers Full Touch Sensitive Tempered Glass Screen Protector.
Most of the good brands offer Specially Designed Luminous screen protectors For Your Device.
Unlike some other screen protectors, this one is Easy To Install and more importantly it leaves no sticky residue behind.
You will always get Full-Screen Tempered Glass Guard.
You will also get some common features that you will get are
3D Luminous Tempered
Edge to Edge Full Coverage
Anti Bubble Free
Anti Scratch
9H Hardness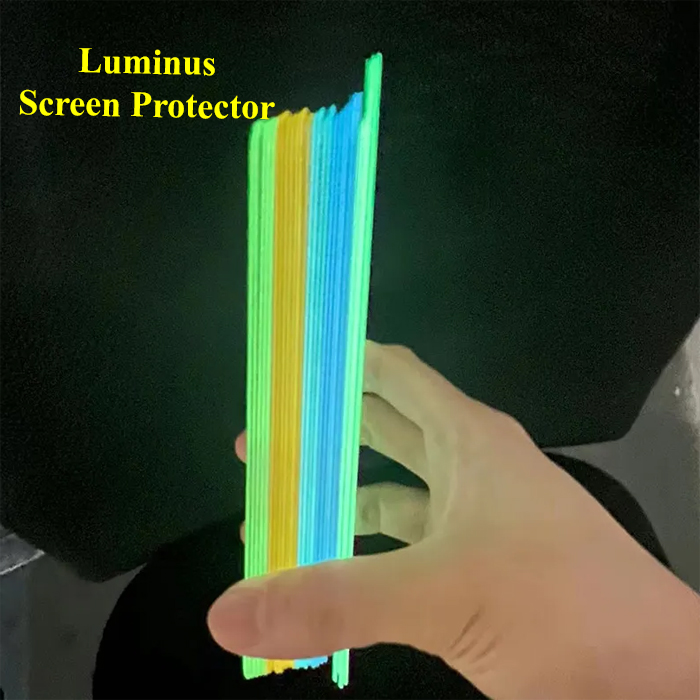 It is important to note that not all glow-in-the-dark silicone edge screens are packed with the same features. So you have to have very clear about your choice as per the need of your smartphone. All you have to do is to choose a high-quality Silicone Screen protector and while buying always select from a reputable manufacturer to ensure optimal performance and durability. If you are a seller then you need to research a bit to look for the perfect seller or manufacturer who can serve your exact need as per your market and customers' need.
We at MPG produce and supply a wide range of Silicone Screen protectors while assuring complete quality on your order.
We are hoping this particular article will give you the much-required insight about this product.