DO I NEED SCREEN PROTECTOR FOR MY  iPad?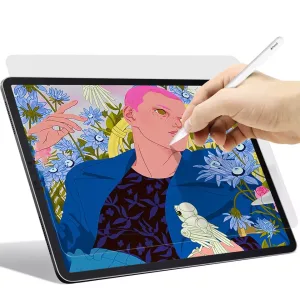 Click Here To Watch Full Video
Owning an iPad is a matter of not only pride but happiness too.  We all know iPad can help us in different ways and this product from Apple offers everything better compared to other tabs available in the market. But does that mean it can protect its screen way better than other tabs? Do you need any type of screen protector for your iPad?  In this article we will discuss this matter to let you know what is the fact.
Let's start with the basic-
What is screen protector?
A screen protector is an extra layer on top of original glass screen of smartphones and tabs. A screen protector can be made of different types of materials including plastic, TPU plastic and tempered glass. Depending on your budget and need you can install a screen protector over your glass screen. Once you installed a screen protector on your device such as mobile phone or tab then you are securing the glass screen from scratches, unwanted cracks, protection from sudden fall from the top to any hard surface etc.
Almost everyone in this world installs a good quality screen guard on their mobile or tab.
Why iPad needs any protection?
Since its unveiling in the year 2010 by its former CEO Steve Jobs iPad's screen is undoubtedly the most important component for the device. This screen helps to interact smoothly to run all the operations. That screen has to be powerful and strong to be able to protect the delicate circuitry inside the iPad while providing a pristine viewing experience.
Important question is how do you guarantee that a screen will be thin, clear and strong yet provide a strong performance?
There is a notion going on that iPad screens are tough as per their maker's claim but do you want to take any chance? IPad makers never reveal anything about the material or the component they use to make the product.
As per one assumption it is made of aluminosilicate glass which is  way better than any normal glass. A normal glass is made from silica and a few other components. Provide enough heat to melt these components together, and you'll get liquefied glass. When the liquid cools, you'll have a solid piece of glass. Whereas an Aluminosilicate glass has a special mixture of materials like silicon dioxide, aluminum and oxygen that creates a strong glass.
Although there is no doubt, they offer us excellent product but the price also is really high compared to other similar products in this category.
All these things cannot assure that the screen will not get scratched or won't develop any crack if it falls from a certain height.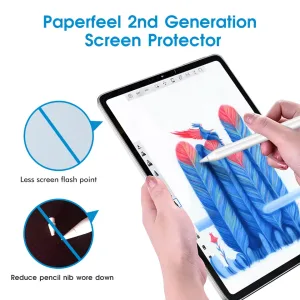 Importance of Screen Guard
An extra layer of precaution and protection always helps. Screen guard prevents all types of external damages, scratches, cracks and keep the main glass screen of your iPad safe.  A good screen guard acts as a first line of defense so that you valuable device remain unaffected.
So, it's always better to opt for a screen guard for your iPad
Now, the most important question is – What type of Screen guard you will choose?
There are different types of screen guards available in the market including plastic and tempered glass screen protector.
If you are looking for a screen guard that matches the look and feel of your iPad and keep the glamour high then nothing is better than a tempered glass screen protector.
A tempered glass screen protector has many qualities
a) It offers smoothness in operation after installation. No lags
b) It's a strong product and never shatters and prevent glass shards from flying everywhere
c) It's oleophobic coating makes the screen smudge and oil free
d) It can offer end-to-end coverage of your iPad.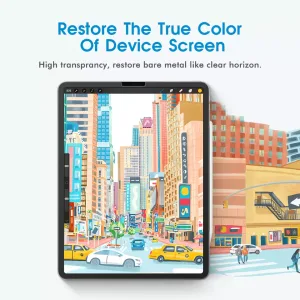 Also please visit our new product:
https://www.mobilephoneguard.com/oem-tempered-glass-screen-protector/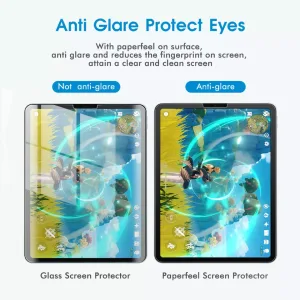 So, if you own an iPad then install a tempered glass screen protector NOW.