What is Mirror Tempered Glass Screen Protector?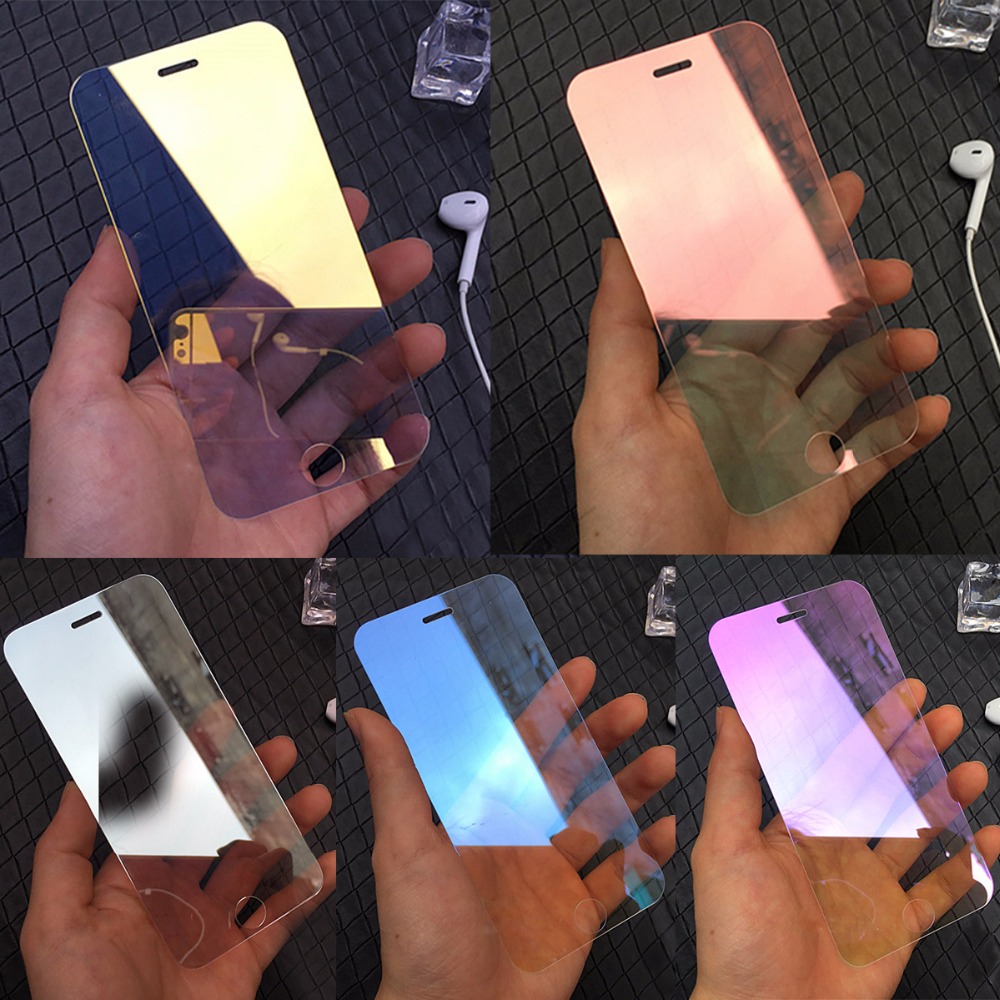 Introduction
Smartphone users around the world always look for some solutions to protect their phones. First thing they care about is to protect the screen of their phones so that if by chance it accidentally drops on the floor or road the screen of the Smartphone remains protected. Second thing they care about is to protect the data of their phone from public glare. Tempered glass screen protector can give you both the features clubbed into one. Tempered glass protectors manufacturers from China too are offering protection from unwanted glance and toughness of the protector. Moreover, a good tempered glass screen protector with mirror effect feature looks really good and stylish. There are more reasons that one should opt for mirror finish tempered glass screen protector. But before that one should know why we are writing about mirror tempered glass screen protector, why not some other materials like plastic? We will answer all these in this article one by one. We will begin with 'Mirror' effect on your Smartphone's screen protector.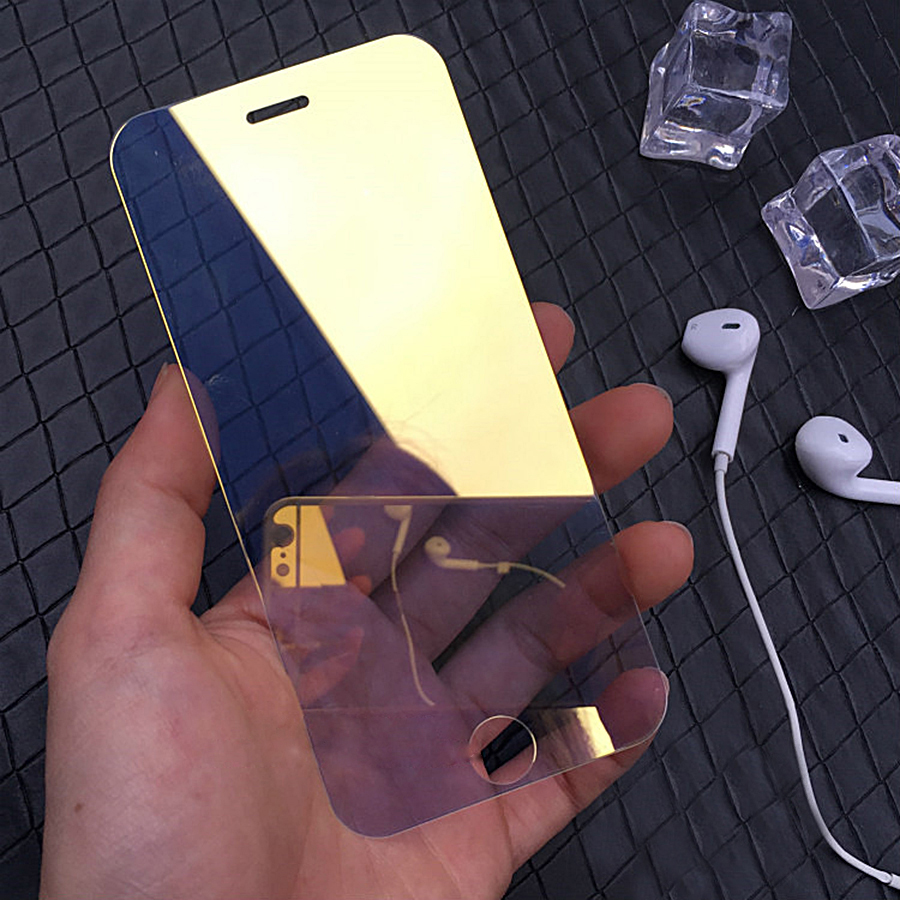 The name and the fame:
Nicknamed as 'Beauty Glass' the tempered glass screen protector with mirror feature is really an one-of-a-kind product that turns into a vanity mirror when you put your phone in lock mode. So, besides protecting your phone's screen the tempered glass screen protector can also become a mirror whenever you want it to be thus making it sure that you always look at your best while on the go. This is a unique feature that has other advantages too. But before discussing all those topics let's know bit more about 'Mirror' tempered glass screen protector.
Technology and Effect
Tempered glass screen protector manufacturers around the world always try to craft something new for the customers' i.e. Smartphone users. Around the world and in China, making products that are user-friendly and give relief while using it are the aims of manufactures and they work continuously to improve product quality and add features into it.
Generally, to create the mirror effect, manufacturers of tempered glass screen protectors using high-end technology and top-end machines apply electroplating for smooth and shiny result. All along the process manufacturers take extra precautions and care not to damage the glass itself. Because there are chances if the process is not done properly by following the step mentioned it can dampen the glass thus the end result could be a disaster. Moreover, to keep the look a crystal clear shiny, the electroplating needs to be absolutely accurate else cracks can appear in the screen. This feature will surely enhance the look of your mobile and can always show off your Smartphone. This feature improves the existing disadvantage of protection features of tempered glass screen protector as the performance too can be really good.
Electroplating mirror effect not only makes your phone a shiny one but it also helps you to protect your privacy to some extent. Also, the electroplating coating is really ultra-thin thus making mirror effect design more effective yet fashionable. Due to electroplating the overall protection ability gets a boost and all the other existing disadvantages take a back seat.
Protection from Blue Ray
In the night, the emission from the screen is not only disturbing but also damaging to your sleep. If you don't sleep properly in the night your health gets affected so is your productivity at your workplace. It means this particular feature too helps you to sleep properly. Interestingly, the tempered glass screen protector with mirror effect will never restrict your disturb your viewing experience on your phone screen. As a result, your Smartphone's screen will be so clear and lively you won't even realize the presence of a screen protector.
Few more features apart from mirror effect that you must know about Tempered glass Screen protector –
Mirror effect in your tempered glass screen protector of course gives you the stylish edge but there are more than that in any good quality tempered glass screen protector. These features are must have for your Smartphone's screen protector to give you the joy of using phone while protecting it completely.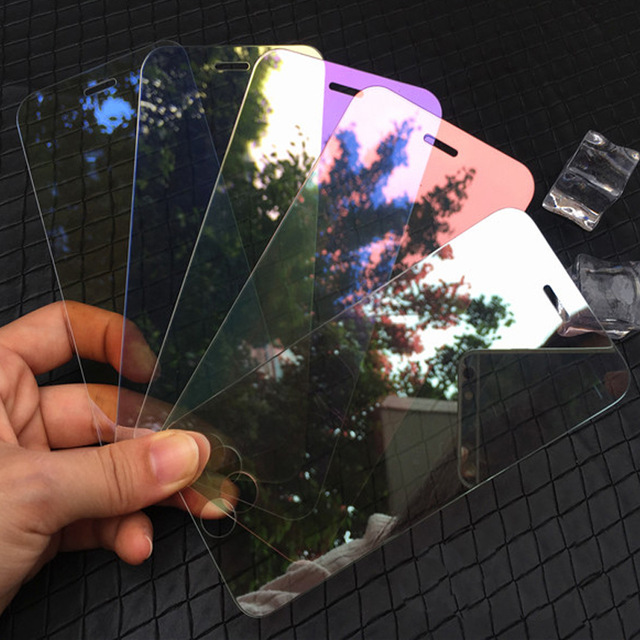 Size:
The first thing that every buyer should look for while selecting a new tempered glass screen protector is its size. The size must match the dimensions of your Smartphone. One of the easy ways to find it is with the Model number of your phone which would guide you to find and select a protector of accurate size.
Along with the above one of the major issues that you should consider before buying any tempered glass screen protector is its coverage area. Most glass screen protectors hurt the integrity of edge phones by compromising the edge part with adhesive and cover the adhesive with colours.
The important point is that glass screen protectors should be able to protect edge-to-edge display. It should be crystal clear all the way around even on the sides. MPG offers 3D Curved Full Cover Tempered Glass Screen protector and
Here also, please take a look t some technologies that are involved in making tempered glass screen protector. This will help you more with knowledge so that you can look for the perfect coverage providing screen protector.
Easy Installation:
Well, nobody wants to waste hours and hours to install a screen protector. Installation process of tempered glass screen protector should be an easy process where the edges should be levelled. Moreover, there should not be any trace of bubble while installing tempered glass screen protector. Entire process should be smooth without any hassle.
Screen Smoothness
Finding the 'Right' one is always tough especially when there are many cell phone membranes on the market under the banner of "3d hand condensate Membrane". Here is a small test that we can recommend you to ensure the cell phone's membrane is good or not.
Always do the Drop test to verify- Let a drop of water fall on the surface of the flat cell phone membrane, if the water drops are spread with the angle less than 110, then the steel technology of this mobile phone membrane is not very good.
Hardness:
The best one always should be 9-10h hard check again and again with the brand's promises and labels
Smudge Free Smooth Operation:
It should have an oleophobic coating which protects the screen from oils & moisture that may otherwise create smudges. Remember, most of the oils come from your fingers as you rub over the screen of your phone. Coating makes it smudge free and maintains the clarity.
Fingerprints are bad for touch screen of your Smartphone as it attracts dirt and oils from your skin. Oleophobic coating is an oil repellent coating on tempered glass screen protector to prevent this problem from happening.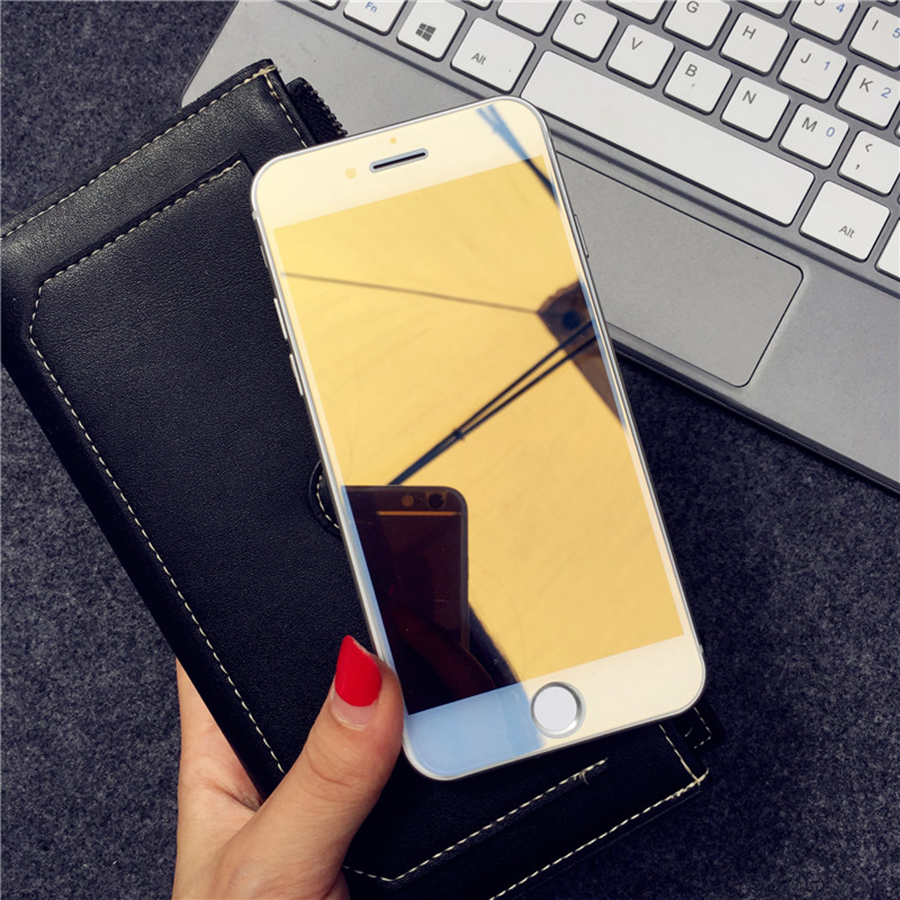 Nowadays, companies who are in market producing wholesale bulk tempered glass screen protectors are using oleophobic coatings extensively to make smudge resistant touch screens for smart phones and tablets.
But, quality always differs as technology used by the companies not always up-to-date. In China, OEM screen protector screen protector wholesale market is flooded with various tempered glass screen protectors with varied qualities. But you can always trust MPG tempered glass screen protector for our Smartphone.
Shatter Proof: Good quality tempered glass screen protector always provide the guarantee that it won't let glass shards to break into pieces and scatter all over. It will hold them into places.
Thickness: Its thickness should not be very less or more, less thickness will not give good protection and more thickness can affect usability. An average protector is about 0.3 mm thick.
Some more points you must consider:
a) Thinner is better
b) Transmittance quality of thinner product is better
c) Toughness of thinner products are good
Please remember, the more complex the process is the higher the corresponding cost become thus the price of the end product become more expensive.
0.33mm 2.5D Double Strength Tempered Glass protector should be in the top of your order list.
Adhesive: This is another important part of any tempered glass screen protector. If the adhesive is not good enough the entry of air bubbles is certain making all the efforts futile. Moreover, bad adhesive affects the touch sensitivity.
When consumers choose and buy the product, they should pay attention to the fact that the mobile phone membrane has a shelf-life. Nothing goes forever, so is the anti-fingerprint layer of the phone's screen protector. Time will take its toll and it will be worn down after prolonged use. Moreover, the AB glue behind it will also slowly age with the time. So, even if buy best tempered glass screen protector for your mobile phone, it is advisable that you update every six months to keep your phone safe and protected.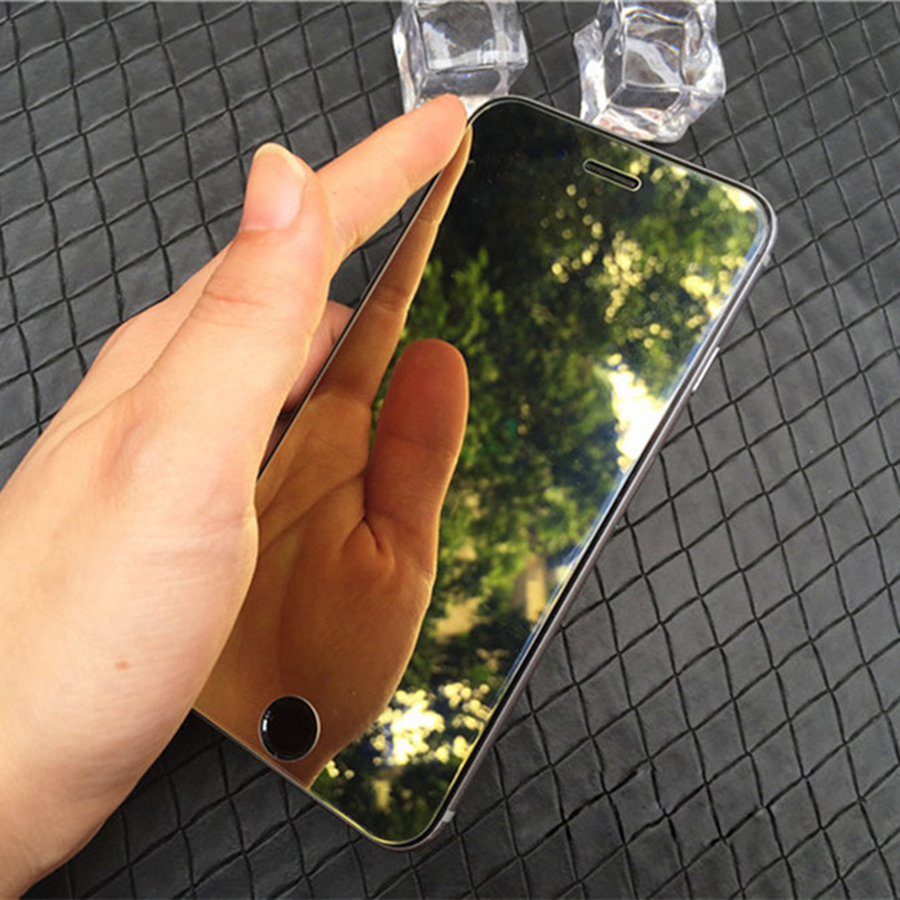 Conclusion:
Tempered glass screen protector with mirror effect feature will certainly add to your Smartphone's style quotient. Moreover, this feature secured your privacy to some extent as well as the overall quality of the phone. User of Smartphone can now use it as your tool of beautification without opening the phone. Other features too in tempered glass screen protector make the end product a good one. If you have any question regarding tempered glass screen protector or mirror tempered glass screen protector you can always ask MPG and we will gladly answer you back. Hopefully, this article helps you to understand mirror effect tempered glass screen protector as well as other features in any good quality tempered glass screen protector.