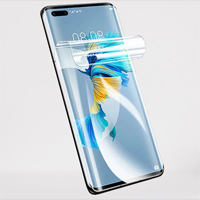 Protecting your pricey smartphone needs different types of accessories and there are loads of them out in the market. One such thing, that is getting loads of attraction is 'hydrogel film'. Now, the question is what is actually this 'hydrogel film' and how it is going to help in protecting your smartphone? There are already different types of products available in the market such as – tempered glass screen protectors, 5D hardness protectors, TPU, etc, Why are suddenly people asking about 'hydrogel film'?
In this article, we are going to address this particular product so that at the end of the article we will have all your answers ready.
What is the popular mobile phone protective film hydrogel?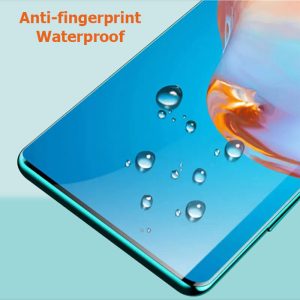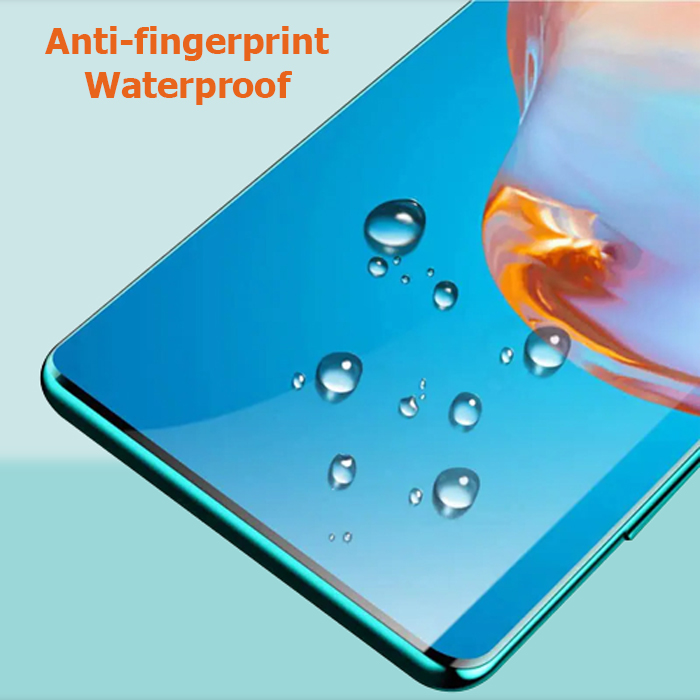 .
Hydrogel screen protectors are made of soft TPU materials with a honeycomb structure that provides highly strong toughness. Makers of the Hydrogel screen protectors claim that It has anti-fall, anti-explosion, and a certain buffering effect on the collision of sharp objects. Due to all these reasons. these screen protectors are more reliable and have high elasticity.
They are made from a soft, flexible material that is similar to a gel or rubber, and they are designed to be applied to the screen of the device to provide an extra layer of protection against scratches, cracks, and other types of damage.
Features Explained
One of the most impressive featuresof Hydrogel screen protectors is that it resists bubbles and fingerprints from the device's screen and offers maximum protection to smartphone from scratches.
More interestingly, the screen protector repairs itself from harsh screen scratches and is perfect for curved screens.
Another impressive feature of this protector is that the installation process is simple; you need to follow the guide, and you are done.
Hydrogel Screen protectors are more expensive because of their technology and material. The cost of this screen protector are way less and reasonable for your costly phones.
Pros Of Hydrogel Screen Protector
Smooth
The hydrogel screen protectors offer almost silky smooth experience when installed on your smartphone and provide an edge to edge protection from scratches and falls.
Transparent
The hydrogel screen protectors are highly transparent and offer a better viewing experience from all angles.
Highly Responsive To Touches
The hydrogel screen protectors are sleek and very sensitive material, so they quickly recognize every tap and touch.
Bubble Free and Easy to Clean
Of course, the hydrogel screen protector resists all the bubbles from the device screen and is easy to clean with a soft cloth.
Versatile use  
Hydrogel is much more versatile than tempered glass. While the second can only be applied to screens, the hydrogel can be placed both in front of and behind your smartphone to protect it from bumps and scratches. In addition, there are different rear hydrogel designs, to be able to personalize your mobile and give it a different touch.
 Cons Of Hydrogel Screen Protector

Not Durable
Compare to other products especially tempered glass screen protector Hydrogel screen protector is not that much durable. It may not last longer which is a bit of worry
A bit more Expensive
Tempered glass is cheaper.
What are the film characteristics of the hydrogel film?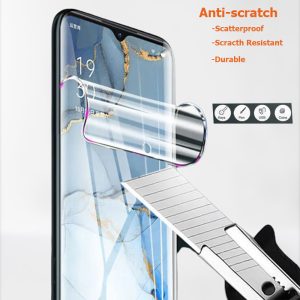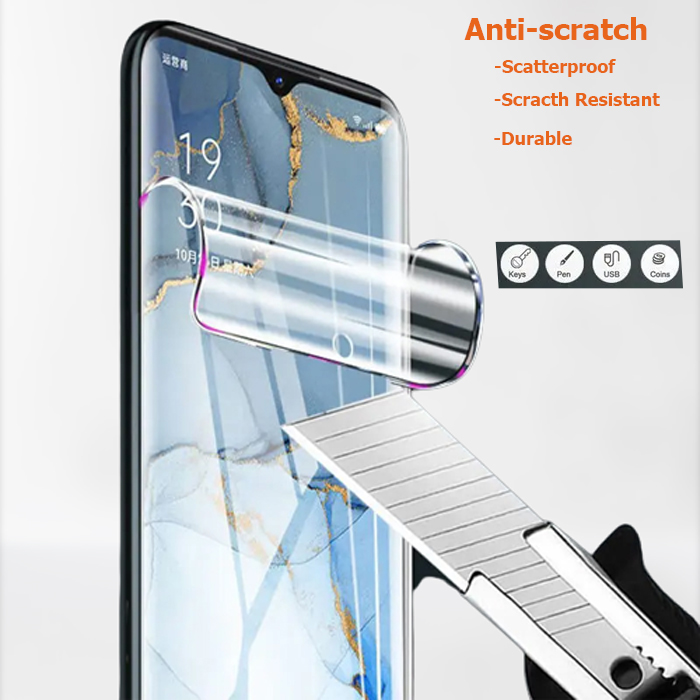 The biggest feature of the hydrogel film is that it can be attached to the mobile phone at 360degree, especially suitable for curved mobile phones. Because the hydrogel film is made of acrylic glue with a viscosity of 1200G
They are also thin and flexible, which means they are less likely to interfere with the sensitivity of the device's touch screen.
3.Hydrogel screen protectors are are easy to apply and remove, and they provide good protection against scratches and other types of damage.
4.Please note, they may not be as durable as other types of screen protectors, such as tempered glass, and they may not provide as much protection against drops or impacts.
5. the method of sticking the hydrogel film is not like the ordinary tempered film. It needs to spray a special hydrocoagulant to activate the glue.
6. The hydraulic membrane adopts high-temperature ion exchange process, which is hydrophobic and oil-repellent
7. film is also very thin, the thinnest is only 0.15mm thick
8. The light transmittance is also good, the light transmittance can reach more than 95%
End Note:
Hopefully, now you can understand that hydrogel screen protectors can be a good choice for people who want to protect their mobile phones or other devices from scratches and other types of damage. This is a fact that everyone wants to protect their costly smartphones from all kinds of damages and scratches and this particular product can perform those tasks in a good way. Moreover, as discussed in this article, it is way cheaper than other products available in the market such as tempered glass screen protectors.
We can now assume that this article helps you to understand the effectiveness of Hydrogel Screen Protectors.